Demi Lovato Reveals That She And Iggy Azalea First Ever Hung Out Together At Target
3 July 2015, 10:55
Demi Lovato on Being Iggy Azalea's Bridesmaid // SiriusXM // Hits 1
02:03
Iggy's first date with her now-fiance Nick Young was at the discount store, and that'd also where she and her BFF Demi Lovato first ever hung out too!
Iggy Azalea sure does love Target! As well as going on her first date with her fiancé Nick Young to the discount store, Demi Lovato revealed that the pair first ever hung out there together too.
Demi Lovato, who is going to be a bridesmaid at Iggy's upcoming wedding, revealed how the first hung out in an interview with US radio station Sirius XM, "Our first time hanging out we went to Target...we bought Christmas decorations and things to make ginger bread houses and then we went back to her place and made ginger bread houses."
Iggy has previously revealed that the department store was the location of her first date with Nick – aka Swaggy P – and that it's her favourite place. She told The Breakfast Club, "We went out to dinner after this...but I was like, 'Target is my favourite place! I want to go to Target!' You can learn so much about someone at Target!"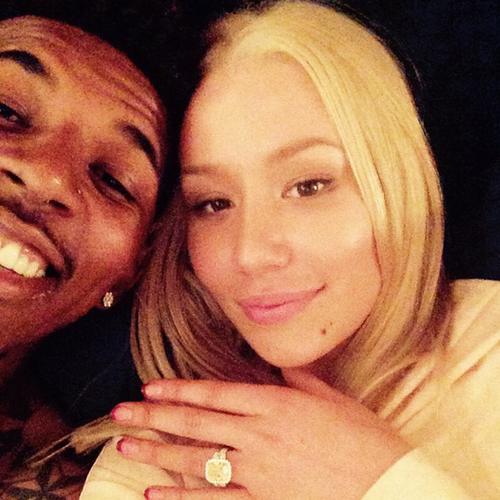 While they bonded over their love of Target, Demi revealed that it was nice to meet someone as down to earth as Iggy after the pair got to know each other after becoming neightbours. She said, "It was so cool to meet someone who is really real, she's been through a lot and she's coming out the others side, also she's super chill."
Demi was also present when Nick proposed to Iggy in June and revealed, "I was there when Nick proposed to her, and she was like 'You're gonna be a bridesmaid!' I said 'Don't get my hopes up', she was like 'Yeah you are!'"
Aww, you guys!