LISTEN: Iggy Azalea And Britney Spears Finally Reveal Their Girly Anthem, 'Pretty Girls'
5 May 2015, 08:59
Britney Spears, Iggy Azalea - Pretty Girls (Audio)
02:44
They've been confirmed to perform 'Pretty Girls' for the first time at the Billboard Awards in May, and Britney and Iggy have finally revealed their joint song ahead of the ceremony.
Iggy Azalea and Britney Spears' duet on 'Pretty Girls' has us VERY excited - and the girls have finally revealed the audio for their track, which shot straight to the top of the iTunes chart in 30 countries after it was revealed yesterday.
Now we have heard the AMAZING girl power anthem, the ladies also revealed some new details on how the song came about and what we can expect from the video.
Iggy Azalea told USA Today about their joint track, "You definitely need a partner to sing [it with]. It's just a lot of fun. It's a classic, girly [song] you want to scream to each other when you're getting ready."
Britney also revealed how their duet actually came about - after she was inspired by Iggy's video for 'Fancy'! "I had called my manager and had some ideas about doing a Valley-girl type video."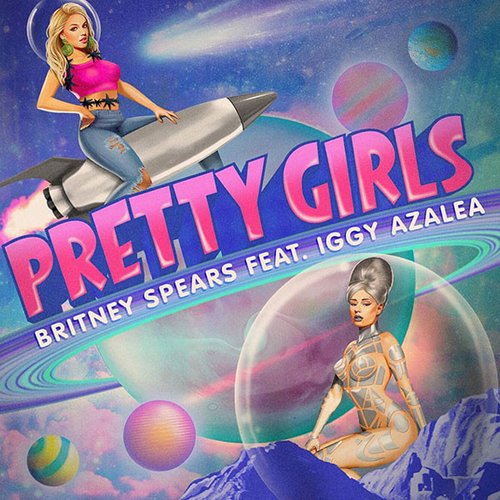 "It was really kind of funny, because I had just watched Clueless on TV, and was like, 'It would be so fun to do something like that'. Then I saw Iggy's video and I thought, 'Oh my God, to work with her would be heaven-sent'."
Iggy and Britney first met in January when they hung out at Iggy's pad. Britney revealed, "We just talked about a bunch of girl stuff. She's a very down-to-earth girl and very, very sweet. She introduced me to her dog, we had wonderful salad and it was just fun girl time."
The girls also revealed the artwork for their collaboration - complete with a SERIOUSLY sexy spacewoman theme - we love the vintage look!
Iggy also told USA Today about the video, "I didn't dance! [Britney] wanted me to. Since I was co-directing the video, the way I explained it was, it would be kind of obnoxious for me to direct a video and give myself a dance break as well. Like, 'Here's the video! And I gave myself a dance scene!'"
While Iggy might not be showing off her finest moves, we will be seeing a famous Britney dance number in the video. Iggy revealed, "I don't know if it necessarily fits my identity, but I think Britney's identity is really embedded in being a dancer, and that's something she really wanted to do as well. So there's a lot of dancing in the video, but I wouldn't say it's necessarily centred around that."
And while we have seen some AMAZING 80s themed stills from the video shoot, Iggy says there is more to the video than that. "It's a little bit more complicated than that. You know me, I like having a narrative. So if it was just like, '80s!' that would be kind of boring for me."
"But what Britney made clear to me is that she really wanted to do a video where she got to dress up and play a character. That was really important to her and she liked a lot of the things I've done that were inspired by movies and stuff."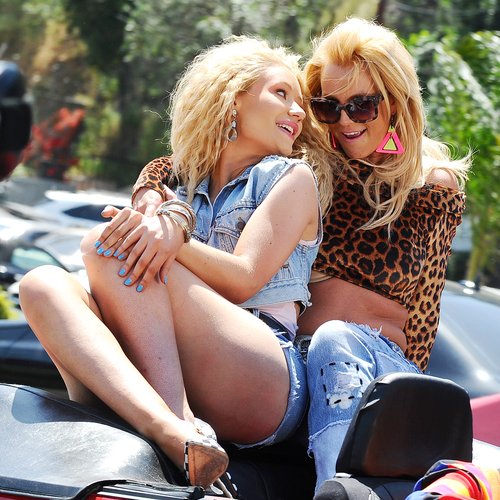 Iggy also recently broke her Twitter silence to tease the pair's duet. She left the social network a couple of months ago due to the negativity from some of the trolls she encountered, but Iggy temporarily came back to Twitter to tell fans:
Hi just wanted to come online and tell you all how extremely excited iam for Pretty Girls to be released & that we are going to perform it 2

— IGGY AZALEA (@IGGYAZALEA) April 14, 2015
I'm still off social media but i have decided that Im going to do a monthly chat with you guys so we can stay connected, mayb a video stream

— IGGY AZALEA (@IGGYAZALEA) April 14, 2015
I'm still working on my album and things are going good. "work" type vibes, earlier fans will be happy 2 hear. love you all. bye. xo

— IGGY AZALEA (@IGGYAZALEA) April 14, 2015
The 'Fancy' superstar and B.Spears have long been teasing their new song collaboration, set to be the first release from Brit's new album, and now the Aussie rapper has given us some fresh deets on the team-up.
"You know, it was such a journey, that song," Iggy told MTV at the iHeartMusic Awards. "I got asked and it was her song. Then she didn't think she would have her album done in time.
"I rewrote parts of it and it became my song, and I tried to make it all mine,i wanted to keep it," she explained. "Then she said, 'No, no, I am going to take it, my album is ready'.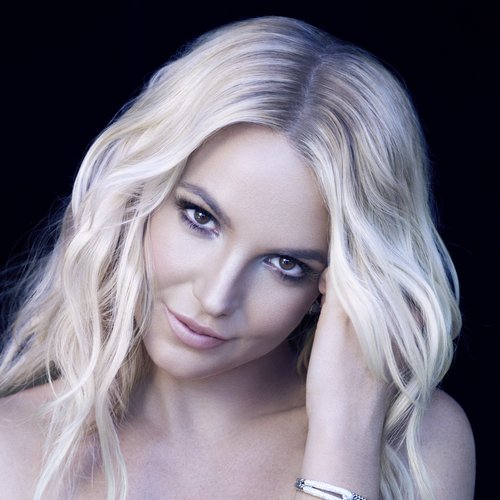 "So I swung it back her way because she's Britney Spears, you have to do that. She gets whatever she wants. In turn, it's really evolved into something that I was just featured on originally, into a really true duet, where I'm on the chorus with her.I love a good pop duet where it's equally powerhouse, cool."
Britney herself previously promised fans their pair's new song is DEFINITELY one for the clubs, and that she has wanted to work with Iggy Iggs for SO long.
"I saw her on TV and I was like a kid in a candy story," Britney revealed to Extra. "I was like, 'I love Iggy, I love that video, I want to work with her!'
"I was really weird because a week after that her manager was like, 'She's a huge fan of yours'," she recalled. "I was like, 'let's do something together', so it worked out."
Britney Spears has been steadily working hard on her new album, the follow-up to her last record, 2013's 'Britney Jean'.
Britney and Iggy will first perform 'Pretty Girls' at the Billboard Awards on 17th May and the tune will be released on 14th June.
Watch Rita Ora & Iggy Azalea taking on our #Instaoke challenge below!