"I Did And It Was Amazing": Iggy Azalea Confirms Working With Britney Spears
24 November 2014, 14:39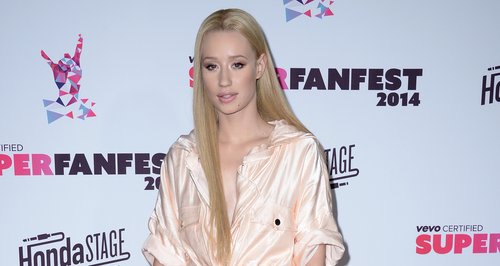 An Iggy Azalea and Britney Spears collaboration could be happening very soon as Miss Azalea confirms they HAVE worked together!
The thought of two of our favourite blonde pop stars working on new music together is VERY exciting – and Iggy Azalea confirmed that she and Britney Spears have been working together!
Iggy confirmed the news in a Twitter Q&A session with her fans when one asked whether the 'Fancy' rapper would work with Britney. She replied, "I did and it was amazing".
@fcknjaaay i did and it was amazing.

— IGGY AZALEA (@IGGYAZALEA) November 21, 2014
There have been rumours that the pair had worked on some music together in the studio recently, but neither Britters nor Iggy had confirmed the news until now.
They have yet to confirm whether what they created in the studio is for Iggy or Britney's future album, but we are sure it won't be long until we get to hear it.
Britney recently named Iggy as one of the artists she would like to feature on her forthcoming ninth studio album which she has started working on earlier in the year.
We can't wait to hear what these two ladies have come up with – it's bound to be AMAZING!
You May Also Like…