"I Don't Think You Should Be Ashamed": Iggy Azalea Opens Up About Having More Surgery
5 August 2015, 11:59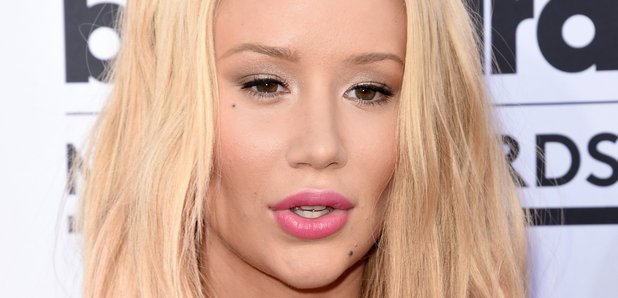 Iggy Azalea has always been open about having breast implants, but she's now spoken out about her facial surgery too.
Iggy Azalea has never been one to shy away from confronting rumours that she has had plastic surgery, and she's spoken out about having surgery on her face as well as the secret boob job she admitted to earlier this year.
Iggy told Seventeen magazine that her decision to have surgery on her nose is not one she took lightly, after people questioned why she looked so different at the Billboard Music Awards in May. "I'm not denying it. Denying it is lame."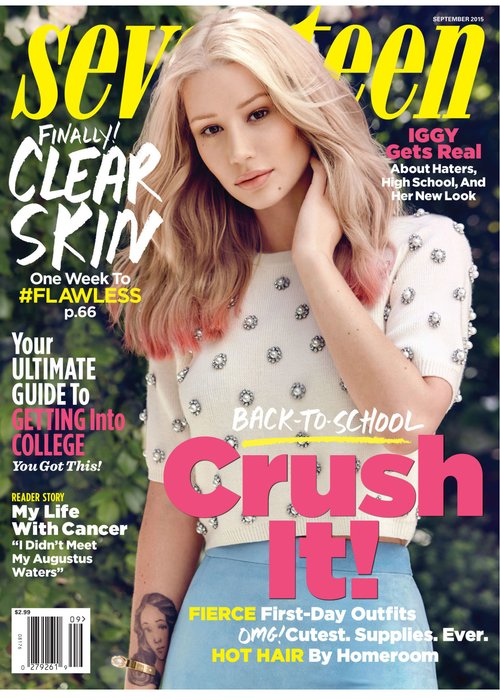 It's not the first time she has admitted to having gone under the knife, after having had a subtle boob job at the end of 2014 - which nobody noticed until she admitted it! Now THAT's a good surgeon!
Iggy added, "I don't think you should be ashamed if you made a change to yourself, which is why I've spoken about the changes I've made, like with my breasts. Your perception of yourself can change a lot over time, so I think it's important to wait and make sure it's the right choice.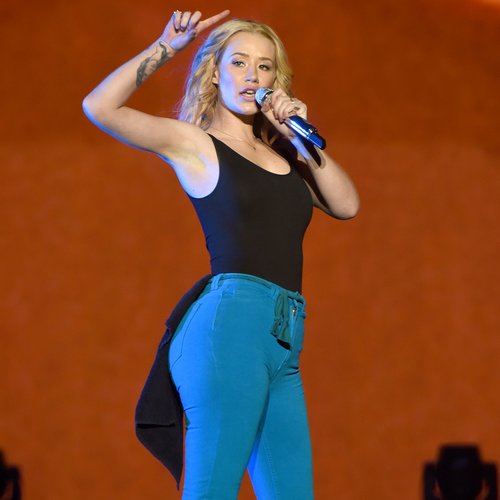 "I read a lot about nose jobs online. Some women are really happy they got them, and some women changed their noses when they were younger, and when they got older they wished they didn't.
"Plastic surgery is an emotional journey. It's no easy feat to live with your flaws and accept yourself - and it's no easy feat to change yourself. Either way you look at it, it's a tough journey. There are things that I didn't like about myself that I changed through surgery. There are other things I dislike but I've learned to accept."
Iggy also added that the key to being happy with yourself was accepting there are things that you'll never be able to change but that the world would be boring if everyone looked the same. "It's important to remember you can't change everything. You can never be perfect."
With her incredible curves, Iggy had previously had to deny that she's had her booty enlarged before admitting to her boob job - and telling the world she LOVES the results.
Iggy told E! Online in March, "I love them so much I had to talk about them. Everybody did say, 'I don't think you need to say it because no one will ever know because they're so small'".
"I said, 'I know but I'm just going to say it [because] I'm a blabber mouth!'. I'd feel better not to have some secret. It's much freer to say it and then you don't have to worry someone will dig it up."
And Iggy first revealed the news when she told Vogue, "I did change something. Four months ago, I got bigger boobs! I'd thought about it my entire life."
Iggy initially kept her surgery private as she didn't want her young fans to feel self conscious about their bodies but she explained, "But then I decided I wasn't into secret-keeping."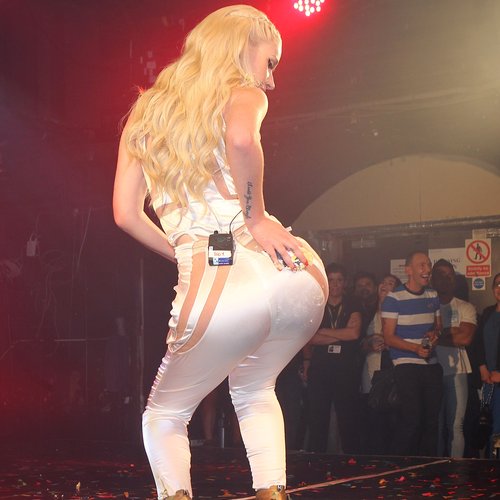 Iggy also revealed that she was told to get a nose job but she initially refused, and that she needs to get her clothes tailored because of her curves. She explained, "It's about proportion. I have to have everything tailored because I have such a small waist. I'm a 2 or a 0 on the top, and a 6 on the bottom."
But her curves have been a blessing and a curse, when the 5'10" star arrived in the USA from Australia, she was advised to try her hand at modeling but the agents didn't like her shape.
She revealed, "When I first got to the States, people told me I should think about modeling. So I went to a few agencies, but once they measured my body they didn't like me anymore."
While she may not have the willowy shape the agencies look for, there's no denying her figure is the envy of thousands of women the world over. Iggy has previously denied having any surgery (prior to her boob job), saying, "Everything is mine. Of course the butt is mine. I heard it's not a real butt, I've heard it's a number of things."
"I heard sometimes it's my underpants. I heard it's implants. All kinds of crazy things. It's my flesh, it's my butt."