Harry Styles Rescued The Late Late Show After James Corden's Wife Went Into Labour & Our Boy Did Us Proud
13 December 2017, 13:01 | Updated: 13 December 2017, 15:53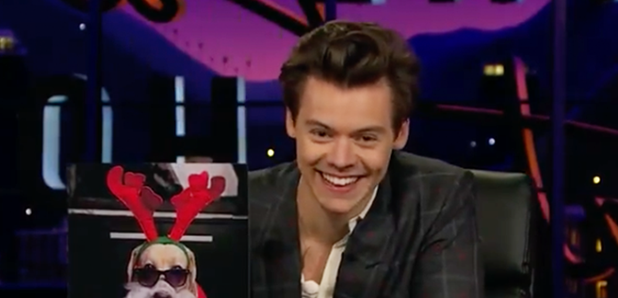 Watch out James Corden.
If you ever thought it was impossible to love Harry Styles more than you did already then you're wrong.
Turns out Harry Styles can somehow manage to be even more perfect than he is already.
As well as being a great performer, singer, fashionista and actor, now Hazza can add show host to his CV, after stepping in for James Corden on The Late Late Show last minute after his wife went into labour just hours before he was due to go on air.
So of course James called up his cheeky sidekick Harry to step in for him and boy did he do the damn thing!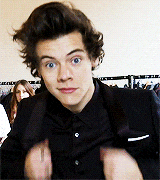 (GIF: Giphy)
Taking to the stage and being awkwardly cute yet funny and engaging, the former 1D-er was a natural on the show and we're not the only ones that thought so:
One person wrote: "Please CBS, make his own show already" and we couldn't agree more.
@Harry_Styles Great job hosting the Late Late Show Harry! I loved it!

— Stephanie J. Gregory (@Ringostarlight4) December 13, 2017
I'm just gonna take this moment to announce that Harry Styles was brilliant hosting the late late show and that i only cried five times!!

— Becca (@becca__brown) December 13, 2017
Please CBS, make his own show already

— N. (@tupelohoneylove) December 13, 2017
harry styles covering as host of the late late show cause james' wife had a baby.... i never knew i needed that in my life. but now i want more

— abby champion (@fromthedead13) December 13, 2017
Harry Styles was flawless.

— H STYLES (@FleetwoodBabe) December 13, 2017
> Download Our Fancy New App For All The Latest Music News!
If you don't believe us you might wanna watch Harry in action right here: