Harry Styles Air Fresheners Are Here & Literally Everyone Wants One
3 October 2018, 12:32 | Updated: 3 October 2018, 15:42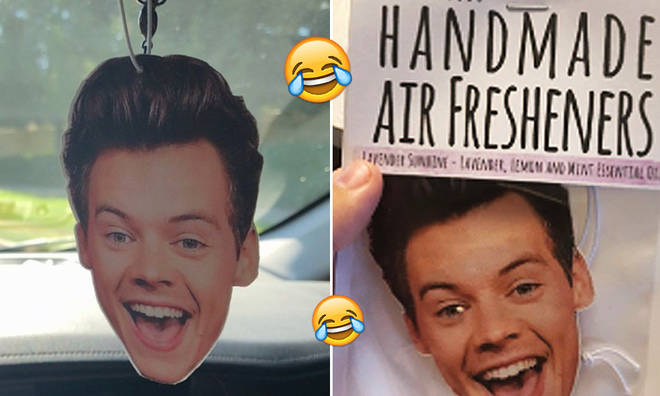 Ever wanted Harry Styles to be just that little bit closer to you, every day, say, in your car? Well, look no further, as there is now a Harry air freshener in all sorts of different smells, and you can pick your favourite Hazza, short haired, long haired? You name it.
Everybody forget about a One Direction reunion for just one minute, because there's now such a thing as an air freshener in the form of Harry Styles' face, and people are falling over themselves to get hold of one, so much so, they're all sold out!
Harry Styles Just Donated $42,000 To The #TimesUp Movement
When Twitter user @666nHarry AKA Michelle, revealed just what, or should we say who, is keeping their car smelling fresh, everyone went into meltdown when they took a photo of the man, the myth, the legend, Harry Styles, hanging front and centre, and letting off a gentle 'lavender sunrise' scent.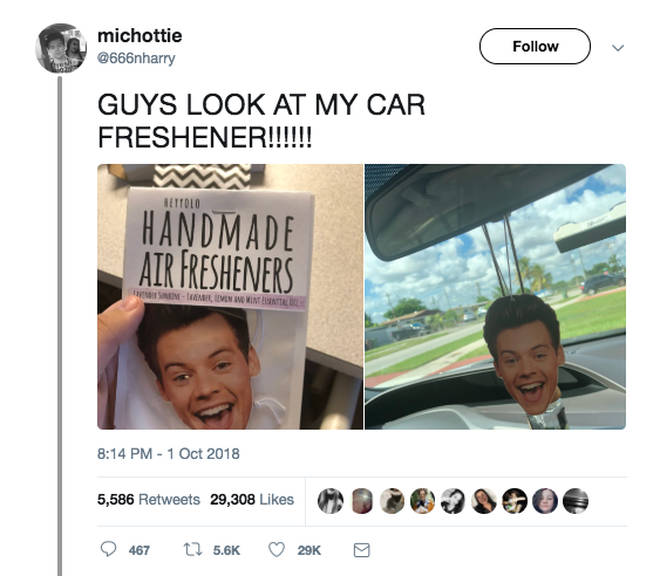 The proud new owner of Harry's face even gave Twitter an outside perspective, to show what other road users will get to see as they go on a drive along with Haz, and it's pretty hilarious.
We hunted down the site selling such a wondrous item, and to our dismay but not surprise, they're clean out from the seller's page on Etsy.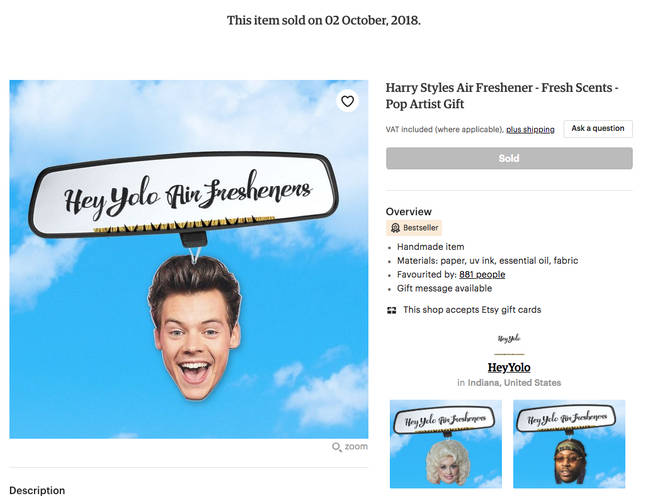 We've really got to praise the seller of these Harry smell fests, as she adds in the sellers notes: "If you prefer younger Harry or long-haired Harry, be sure to leave me a note in note to seller during checkout".
So, there you have it, you can have ANY version of Louis Tomlinson's ex bandmate sat up front with you smelling like an angel, what a time to be alive.
One customer left a 5* review and was besides herself with having Harry as her passenger, and honestly we can't stop laughing at the message she left...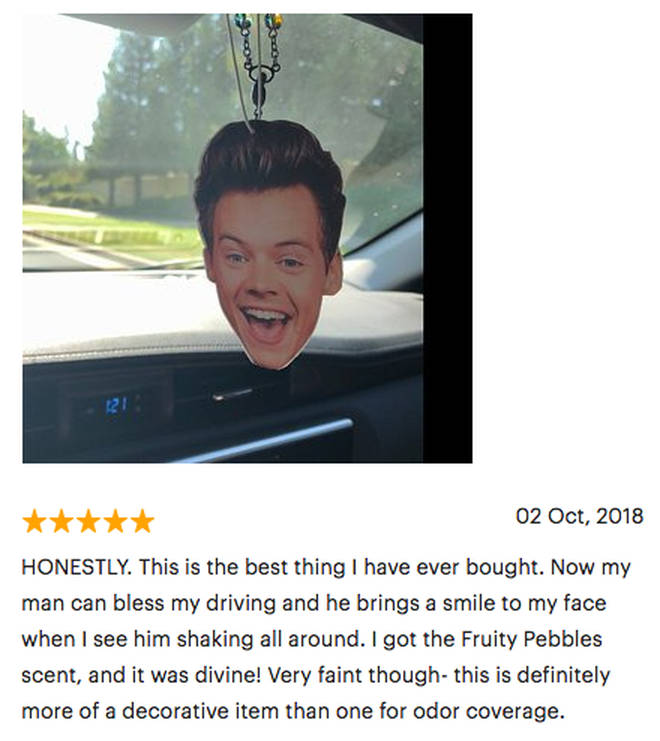 Seriously, we think this is one of the greatest inventions ever, don't @ us, unless you happen to find one jumbo air freshener featuring all the 1D boys, each with a different scent that perfectly combine.
>Download Our Brand New App For All The Latest Harry Styles News