Harry Styles Fan Fiction 'After' Is Becoming A Hollywood Movie
6 August 2018, 15:23 | Updated: 6 August 2018, 15:25
Anna Todd's book 'After', which began as Harry Styles fan fiction on Wattpad, is being turned into a Hollywood movie!
Having begun writing a fan fiction about her favourtie One Direction member Harry Styles several years ago, Anna Todd's story 'After' is now being turned into a big screen movie .
The 'After' series consists of four stories, which were published into books folllwing their huge success online and as of 2018 the books have sold over 15 million copies, whilst the original Wattpad versions of the story have been read over one billion times.
> Shawn Mendes' Fan Surprised Him With Harry Styles Merch & It Made His Day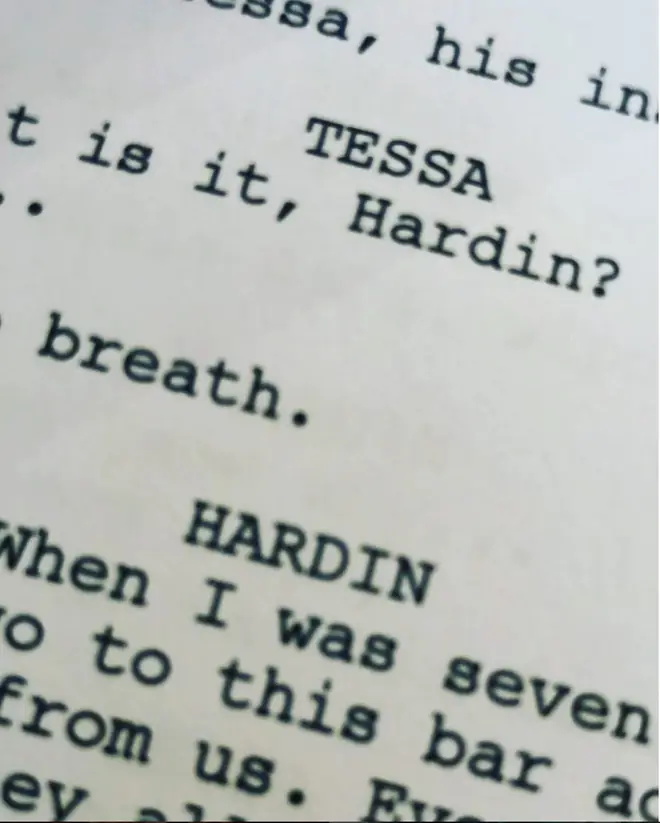 Turning Wattpad successes into hit films is nothing new, as author Beth Reekles found out earlier this year when her story 'The Kissing Booth' was adapted into a massively popular film and she even made a cameo!
Anna's story 'After' focusses on a main character called Tessa who 'is an 18 year old college student with a simple life, excellent grades, and a sweet boyfriend. She always has things planned out ahead of time, until she meets a rude boy named Harry, with too many tattoos and piercings who shatters her plans.'
The character of Harry is based on One Direction star Harry Styles, however in the published books his name was changed to Hardin.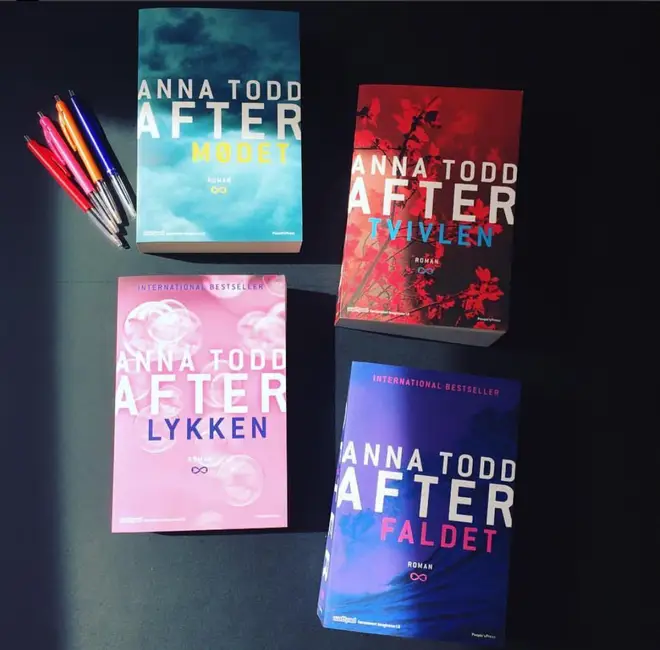 In the new film version of 'After', the character of Harry/Hardin is being played by Harry Potter actor Hero Fiennes Tiffin, whilst the role of Tessa will be played by actress Josephine Langford.
'After' has already begun filming and will see original author Anna Todd take on the role of Producer. Paramount Pictures will be releasing the film, whilst other notable actors in the cast include Cruel Intentions and Legally Blonde star Selma Blair and 'Do It Again' singer Pia Mia.
Speaking about the movie adaptation to recode, Anna Todd said, "I was nervous for the published version — what if these big bad editors come in and take everything away — but it totally was not like that at all. I think with the movie producers, they know fandoms well enough to leave what people love. So I don't have any worries."
Anna has previously revealed that she has no idea if Harry Styles knows anything about the film or books, but can you just imagine if he'd turned up to audition or the role of Hardin!
> Download Our Free App For All The Latest Harry Styles News!