Danny Dyer Talks Movie Flop Run For Your Wife: "Sarah Harding Didn't Want A Film Career"
3 April 2013, 13:58 | Updated: 3 April 2013, 14:50
The London actor says the film is "not brilliant" and says any hope the Girls Aloud singer had of exposure didn't happen.
Danny Dyer has opened up about his recent film Run For Your Wife – which starred Girls Aloud singer Sarah Harding as well as Denise Van Outen.
The film only took £800 at the box office on its opening weekend and the actor admitted that any exposure the 'Call The Shots' star wanted from the movie didn't work out.
"One film doesn't define your career – but you're only as good as your last job," he said. "When you put someone on a big f****** screen they get exposed and I don't think it worked that well for them."
He added: "I don't think they were that bothered about having a film career anyway."
The 35 year-old actor also revealed that he knew the movie wasn't great but doesn't think it deserves the label of "worst British film ever".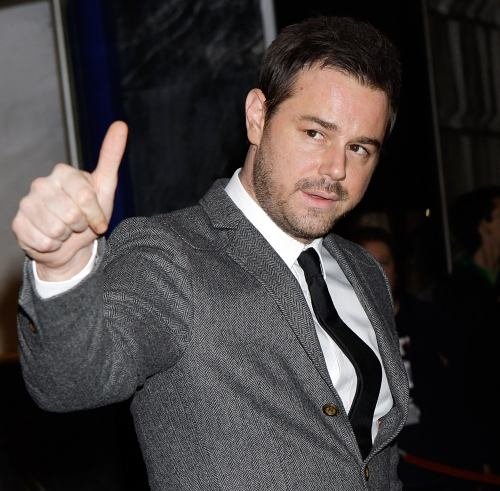 "It's not a brilliant film – I knew it wouldn't be," he said.
Meanwhile, Sarah has this week been speaking about the Girls Aloud split and revealed she had no idea Nadine was going to send a message on Twitter admitting she never wanted the five-piece to disband.
She has also confirmed plans to go solo as well as Cheryl Cole moving to LA.