Fuse ODG Teaches Us How To Do The 'Azonto'
8 December 2014, 12:34 | Updated: 8 December 2014, 12:42
Fresh from his Jingle Bell Ball debut, the Ghanaian rapper teaches Capital's Roman Kemp how to do his trademark dance!
After nailing his four-track set at London's O2 Arena, Fuse ODG turned from musician to dance instructor!
During his backstage takeover of the Capital Jingle Bell Ball, Capital presenter Roman Kemp knocked on Fuse's door asking for a lesson in doing the 'Azonto' dance.
Being quite new to the This Is New Africa movement, Roman has to start with the basics - and was actually pretty good!
Fuse, if you're looking for another backing dancer on your 2015 UK tour, Roman is more than happy to help out!
Catch more from Roman Kemp every Sunday from 6am on Capital!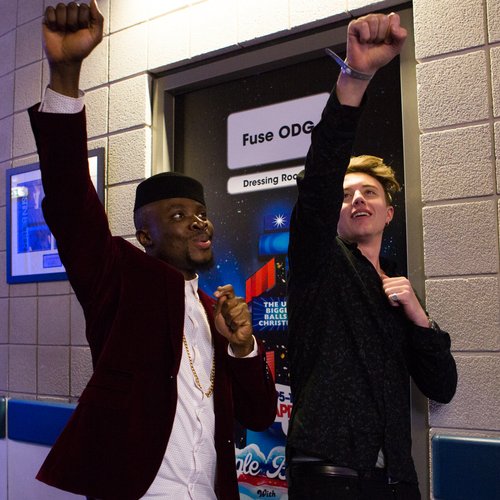 You May Also Like...