G.D.F.R! Flo Rida Joins Our INSANE Line-Up For The Capital Summertime Ball 2015
29 April 2015, 07:26 | Updated: 30 April 2015, 07:00
Get ready to see 80,000 fans will be showing off their wild sides when the Florida-born rapper hits that #CapitalsSTB stage.
It's gonna be 'Going Down For Real' when one of the coolest rap stars on the planet arrives at Wembley Stadium. Yes…. Flo Rida is coming to the Capital Summertime Ball 2015 with Vodafone!
The 'Wild Ones' rapper has been confirmed on the bill for the #CapitalSTB this summer on Saturday 6th June, as he joins our amazing roster of performers on what will be our most insane line up… EVER!
Speaking with Marvin about the show Flo Rida told us: "I look forward to coming to see you guys!
"It feels very overwhelming, I definitely look forward to seeing all the fans," he revealed. "I definitely want to come out and show as much love as possible.
"You never know what I'm going to have up my sleeve but it's definitely going to be one of my best performances," he added. "I want to make my fans feel like they're family."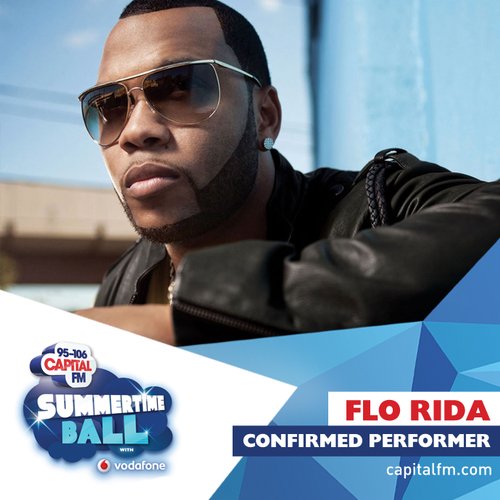 Keep it Capital Breakfast this week as we reveal even MORE amazing hit music stars who'll be joining us at the Ball for our most insane line up… EVER!
Tickets for Capital's Summertime Ball 2015 with Vodafone go on sale this Friday (1st May) at 8am. Capital VIPs and Vodafone customers have access to an exclusive VIP pre-sale starting today at 8am.
Get all the latest @CapitalOfficial #CapitalSTB
You may also like...
WATCH: Flo Rida's AMAZING Music Video For 'G.D.F.R.'
Check Out ALL The Latest Hit Music Videos: