LISTEN: "He's Such A Cool Guy" - Fifth Harmony Pick Their Fave 1D Star... Niall Horan!
2 June 2015, 15:31 | Updated: 6 December 2018, 09:46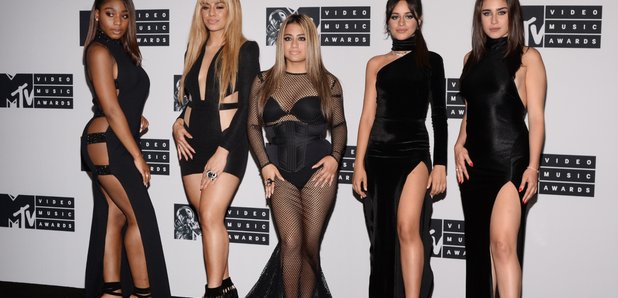 The #CapitalSTB stars choose which member of One Direction they want to hang out with at the Ball.
The Fifth Harmony girls think the One Direction boys are pretty much ace… but it sounds like there's one member who's caught their eye the most!
The 'Worth It' five-piece are amped up and raring to make their debut at our Summertime Ball 2015 With Vodafone this Saturday (6th June).
Ahead of the big show we forced the lovely ladies to pick out ONE member of the UK boy band that they most want to hang out and have a laugh with at Wembley Stadium this weekend. Can you guess which 1D superstar they picked?
Fifth Harmony have been promoting their Kid Ink collaboration 'Worth It' for the past few weeks, and they'll be performing for the first time EVER at our #CapitalSTB this weekend.
"We actually hung out with him last time, he's such a cool guy to kick it with," Fifth Harmony's Camila told Max this week, about her fave 1D singer Niall Horan. "Very chilled and very welcoming."
Hit play on the clip above to hear the Fifth Harmony ladies talking about how HILARIOUS they think Mr. Horan is!
Keep it Capital this Saturday June 6th for

full live coverage

from our Summertime Ball 2015 with Vodafone.
You may also like...
Get To Know The Fifth Harmony Girls A Little Better!