5H's Lauren Jauregui Was Pictured Kissing A Woman & The Photo Has Gone Viral
17 November 2016, 11:02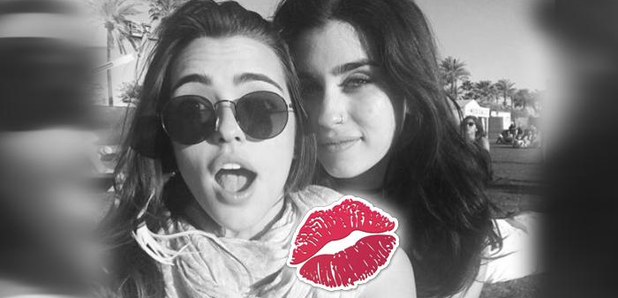 The Fifth Harmony singer has been snapped for the first time with rumoured girlfriend Lucy Vives...
What might have started as a little peck on the lips has spawned thousands of messages of support from #Harmonizers all over the world in support for the singer's rumoured new relationship.
The snap was taken at a pal's wedding and the girl in question is the daughter of Colombian actor Carlos Vives, Lucy Vives!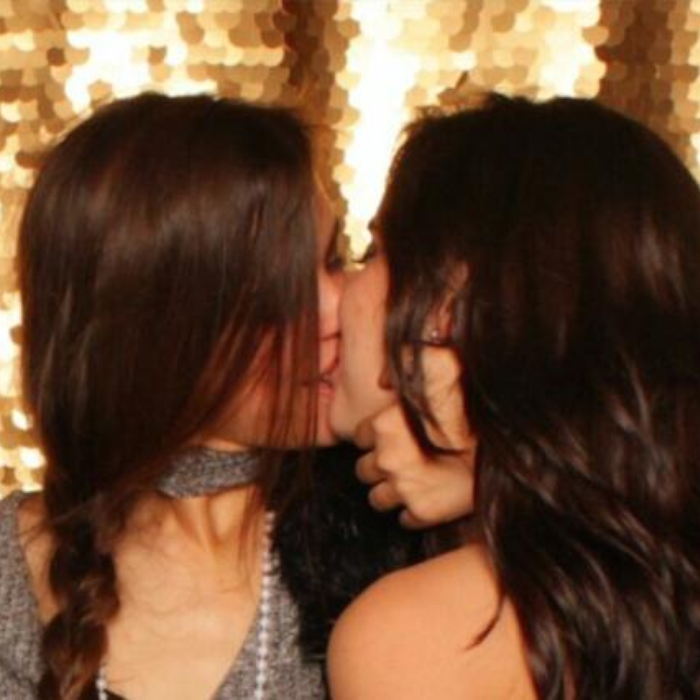 PIC: Instagram/Camila Jaureguiii
Back in June 2016, Lucy posted this heartfelt message to Lauren on her birthday voicing how important the singer was to her #Aww.
The message reads, "i had trouble voicing a lot of my thoughts when i was little.. i thought a lot .. about all sorts of questions and nonsense.. i was afraid that not a lot of people thought like me.. or even more serious; that not a lot of people thought.. period. and so, i kept a lot of thoughts with me growing up.. i explored alll the questions and concerns about the universe and life as a phenomenon in my head.. and jotted them down in journals and compositions books.. Circa a decade ago, you sat in my religion class.. and you were one of the few people in that place that had their whole soul in their smile.. i could feel your aura emanating the strangest comfort and it never stopped.. it was fascinating... for the first time, i felt someone thought.... and i had to talk to you about everything, what about feelings, and emotions, what about metaphysics and energy, what about people and society, religion and violence, war and communism, money and love.. good , bad.. and music...you taught me so much about myself as i got to know you.. i grew with every word you spoke. you taught me compassion.. but not too much! you showed me what it meant to be there.. really be there for someone.. with honesty above all things.. and how important birthdays are.. and how if people remember and cherish the day you were born, you're somebody to them.. and you're by far, one of my favorite somebodies. thank you for existing & HAPPY FUCKING 20th BABY! i love you".
Using the hashtag #LongLoveLauren, fans have been tweeting about the 5H starlet as a way of supporting her decision to come-out, if that in fact is what is happening with this photo (yes, #Harmonizers really are that awesome).
I don't care if she's straight, gay, bi, a unicorn or whatever you want her to be, i love her to the moon and back anyway #LongLoveLauren

— francesca (@lumosregui) November 14, 2016
#LongLoveLauren protect this little dork at all costs pic.twitter.com/ynm298Vl1B

— Relatable Lauren (@RelatableLMJ) November 14, 2016
We will always be here for her #LongLoveLauren pic.twitter.com/Qtul14vT45

— Laurmani Squad (@_LaurmaniSquad) November 14, 2016
Lauren posted a few pics from the wedding and it looked absolutely gorgeous! Just look at this!
You may also like...