Fifth Harmony Have Explained What THAT VMA "Shading" Of Camila Cabello Was All About
30 August 2017, 11:26 | Updated: 30 August 2017, 11:34
Finally, the truth!
Fifth Harmony absolutely nailed their VMA performance this year, that's just a fact. Camila or no Camila, the four ladies are an unstoppable force when it comes to their live performances.
However during their performance - a medley of 'Down' and 'Angel' - the girls were joined by a fifth figure on the stage that was literally thrown off the stage. Naturally, people put two and two together and decided the individual represented Camila Cabello.
> Fifth Harmony's New Album - Everything We Know About Their Self-Titled Third Record
In an interview with Good Morning America, Ally revealed, " We get asked all the time if we're getting a fifth member - and we wanted to show the world in an artistic way that, 'Hey, the four of us are Fifth Harmony. We are stronger and better than we've ever been."
She added, "Honestly, it was such a monumental moment for us. We were at the VMAs, we had rain, we had the splits, we had a mic drop."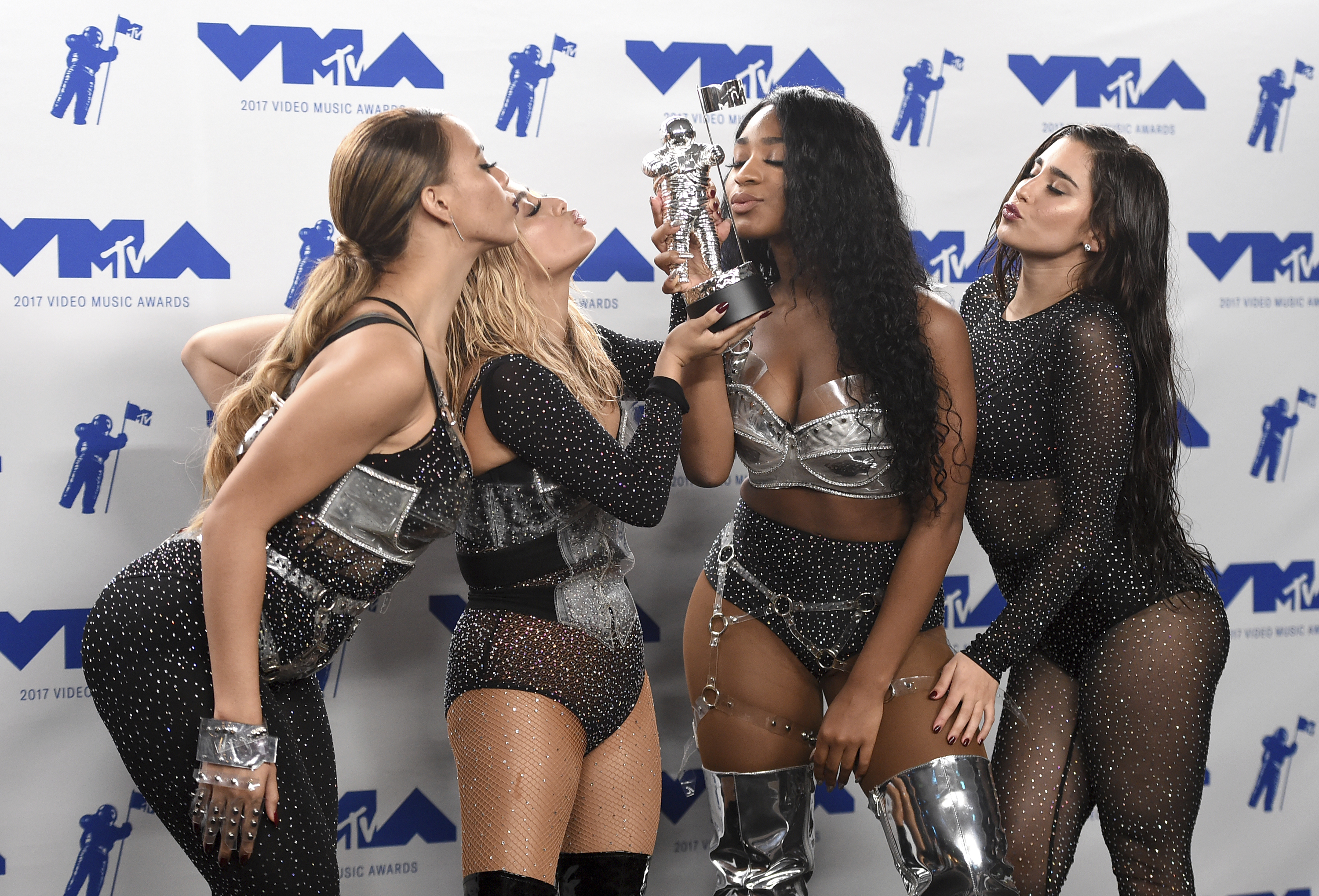 Pic: PA Images
By the end of the night the ladies walked away with the award for 'Best Pop Video', beating the likes of Ed Sheeran, Katy Perry and Harry Styles.
> You Want Even More Gossip From The VMAs? Then Check It All Out On Our App Right Here!
You've seen a performance by Fifth Harmony, now check out Camila's cover of 'Despacito'...go on!