9 Times Fifth Harmony's Camila Cabello Was Just Too Funny For Everyone!
31 July 2015, 06:00 | Updated: 3 August 2015, 10:07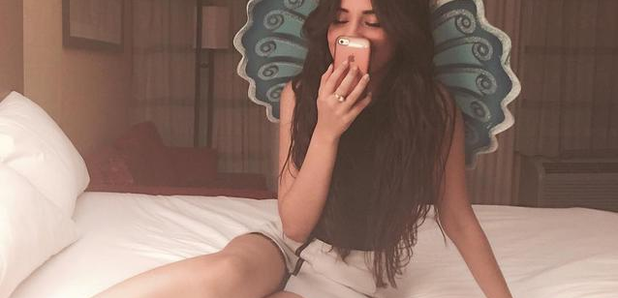 Pocket rocket Camila Cabella has given us some mega squad goals with these nine insanely funny moments.
From keeping it insanely real on Twitter to crawling around the floors of some rather swanky venues, there are so many reasons we NEED Fifth Harmony's Camila Cabello in our squad. Nine and counting to be exact...
1. That time it all got a bit too much for Camila on the beach.
When Camila taught us to all to be careful in the sand.
2. The awkward moment Camila made a girl pregnant with her voice, and we all panicked!
Wowzas! This cover is all kinds of magic.

3. This video where Camila SORT OF showed us how she does her hair... Er, kind of...
And we spent a whole five days whipping our hair around before getting a serious head rush.
4. Finding out a banana is all the entertainment a girl needs.
CLEARLY Camila loves them so much... she even has them on her socks! #NotJudging.
Camila got so happy and excited because of the banana socks she is so precious pic.twitter.com/YhlKQW2wlV

— Shahed (@CamilasHoodie_) July 24, 2015
5. And we all know, add a beat and she'll dance for hours (or at least until her hair needs zhooshing).
OK, we need to party with Camila.
6. Girls and boys everywhere face palming over these sexy moves!
GIIIIIIRRRRL! No wonder Camila has managed to rank in our top ten sexiest poll.
Camila strutting like there's no tomorrow, I'm weak pic.twitter.com/ZkmMw2O0zU

— Aaisha (@CabeYofeels) July 28, 2015
7. When Camila crawled on the floor and just didn't get up.
Knowing that although she CAN walk, she doesn't HAVE to...
Camila has a thing for crawling on venues floors lol she's so cute pic.twitter.com/0Tp2h3sE5P

— cara (@camilascookie) July 26, 2015
8. #TruthBombs are kinda her thing!
So, darn, real.
again, apologies to that girl who touched my leg in the front row. i didn't shave yesterday. or the day before. winter is coming. love you.

— camEEla cabeYo (@camilacabello97) July 24, 2015
9. The time Camila made THIS emoji face on the red carpet of our #CapitalSTB
Camila, you jokester.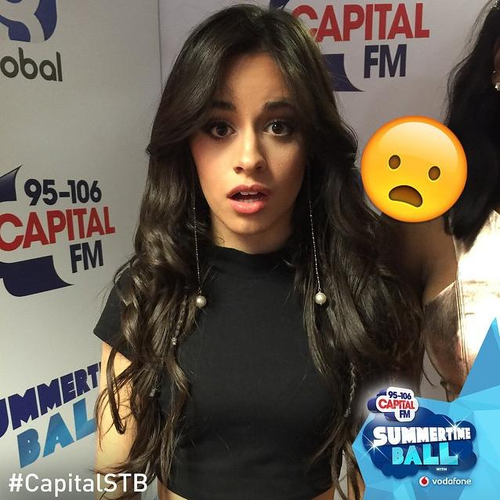 Camila you are an angel.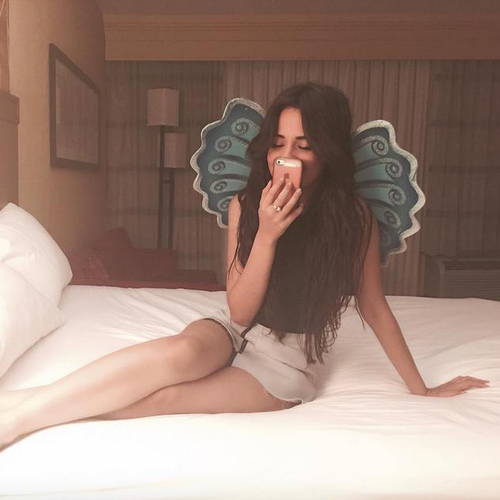 You May Also Like...