Enrique Iglesias Record Breaking 26 Weeks At The Top Of Latin Chart With 'Bailando'
30 October 2014, 14:41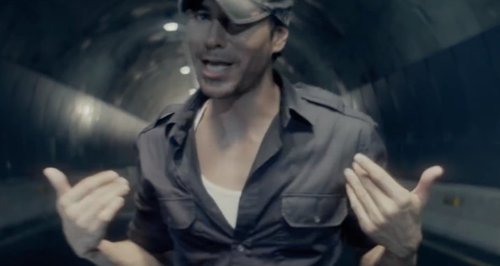 The Latin love god has proved there is no beating him in the Billboard Hot Latin Songs chart, racking up an impressive 14 weeks at the top
We all know Enrique Iglesias is king of the Latino lovers (sorry Ricky Martin), but he's proved that he's pretty powerful in the Latin charts too – breaking the Billboard Hot Latin Songs chart record.
Enrique already holds the record for most number ones ever on the chart with 25 top spots, but he's broken the record for the most weeks a song has stayed at number one with 'Bailando' for an incredible 26 weeks!
Enrique said of the record, "The song to me was always a special song, but you never really know. You don't know how successful a song is going to be. I have a tendency to always go with my gut. Sometimes you're right, sometimes you're wrong. This one just felt special."
You May Also Like…