Eminem Reveals Sia Collaboration On 'The Marshall Mathers LP 2' Deluxe Tracklisting
28 October 2013, 10:57 | Updated: 28 October 2013, 11:02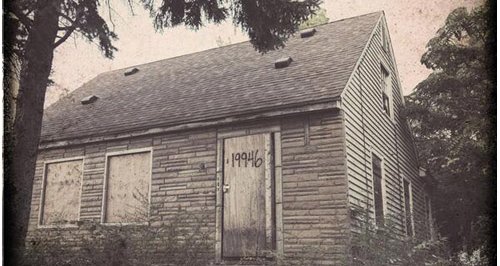 The 'Berzerk' rapper unveils the extra tracks which will feature on the extended version of his new album.
Eminem has revelead the tracklisting for the deluxe edition of his new album 'The Marshall Mathers LP 2'.
The rapper has teamed up with Sia for a track taken from the extended version as well as a collaboration with Jamie N Commons.
The standard edition already sees Eminem back working with Rihanna as well as the likes of Kendrick Lamar, Fun's Nate Ruess and Skylar Grey.
The full tracklisting of Eminem's 'The Marshall Mathers LP 2' album is as follows:
1. 'Bad Guy'
2. 'Parking Log' (Skit)
3. 'Rhyme or Reason'
4. 'So Much Better'
5. 'Survival'
6. 'Legacy'
7. 'A***ole' (featuring Skylar Grey)
8. 'Berzerk'
9. 'Rap God'
10. 'Brainless'
11. 'Stronger Than I Was'
12. 'The Monster' (featuring Rihanna)
13. 'So Far... '
14. 'Love Game' (featuring Kendrick Lamar)
15. 'Headlights' (featuring Nate Ruess)
16. 'Evil Twin'
Deluxe Bonus Disc
'Baby'
'Desperation' (featuring Jaime N Commons)
'Groundhog Day'
'Beautiful Pain' (featuring Sia)
'Wicked Ways'
Eminem releases his new album on 4th November – which features singles 'Survival', 'Rap God' and 'Berzerk'.