Eminem Blames 'The Marshall Mathers LP 2' Album Delay On "Laziness"
14 November 2013, 13:06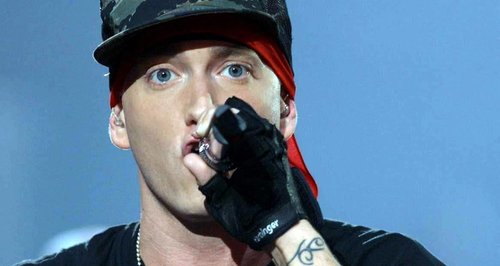 The 'Survival' rapper talks about why it took so long for him to release his latest record.
Eminem has blamed his own "laziness" on the reason he delayed releasing new album 'The Marshall Mathers LP 2'.
The rapper explained that the three year wait between the latest record and 2010's 'Recovery' was also due to working on side-projects.
"It's basically because I'm lazy that it took so long! Now that the album is done, I'm finally going to shower," he told NRJ. ''I did the 'Recovery' album then I started working on some side projects for Shady Records, the label.
''I did some producing on a Yelawolf album and the Slaughterhouse album."
Eminem also worked with Royce da 5'9" on 'Bad Meets Evil during the middle of his own recording sessions.
The Detroit star also reiterated the fact that the new album is in no way a sequel to the first 'Marshall Mathers LP'.
"I would describe the album as a revisitation of the 'Marshall Mathers' album, but a 2013 version of it, showing more of where I'm at now, with the same topics revisited. The exact same ... but very different.''
Eminem's new album 'The Marshall Mathers LP 2' is out now and features current single 'The Monster' Feat. Rihanna.