Ellie Goulding Loves Working Out... And Thinks Squatting To Get A Bigger Bum Is "Sexy"!
12 August 2014, 10:15 | Updated: 12 August 2014, 12:12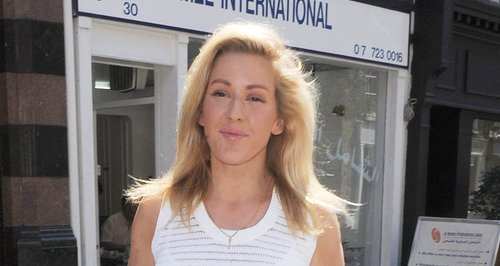 The UK singer says she things women with strong bodies can be very sexy.
Ellie Goulding has vowed never to give up her strict regular exercise regime as she loves how it makes her feel too much.
The 'Burn' star is well known enjoy keeping fit with activities ranging from gym sessions to boxing, and says she likes to build up strength with her exercise rather than dieting to lose weight.
"For me, the appeal has always been to be really fit and strong," Ellie Goulding explained to the Daily Star, insisting she has no desire to be seen as skinny. "I think a pair of powerful legs on a girl, or a bigger bum from doing squats, is so sexy."
The 'Anything Could Happen' star also believes exercise is good for her music career… as she practices her songs while working out . Love a bit of multi-tasking there, Ellie!
"When I'm on the treadmill, I mouth the words as if I'm singing, as it's good training," she explained.
Keep it at Ellie… it's clearly all working VERY well!
You may also like: