Ellie Goulding On Tinie Tempah's New Album 'Demonstration': "I'm Very Excited!" - Audio
27 October 2013, 06:00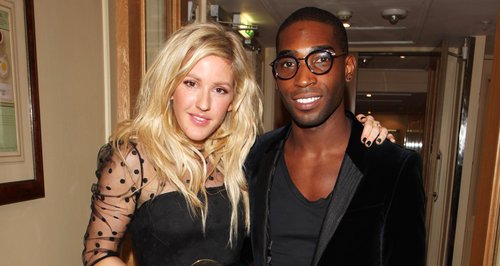 The UK star also reveals the pair are still working on an unrelated musical project together.
Ellie Goulding says she is "very excited" for the release of Tinie Tempah's brand new album and says, although she isn't on the record, the pair are still working together on a project.
The 'Burn' singer has worked with Tinie several times in the past, including on her recent song 'Hanging On', and says she expects Tinie's new album 'Demonstration' to be amazing.
"He's a very good friend of mine," Ellie exclusively told Capital FM earlier this week. "I'm very excited for his album.
"I'm not on it this time around but we're doing stuff together, unrelated," Ellie also teased. "But he's wonderful and I hope he does really well."
Earlier this week Ellie walked away with a gong for Best Solo Act at the Q Awards 2013 in London.
Ellie Goulding released her repackaged album 'Halcyon Days' back in August this year while Tinie releases his album 'Demonstration' on 2nd December.
Listen to Ellie Goulding chatting exclusively to Capital's showbiz reporter Kevin Hughes about Tinie Tempah below:
Ellie Goulding on Tinie Tempah's new album...