Ellie Goulding's Song 'Mirror' From The Hunger Games Previewed Online - Audio
5 November 2013, 11:38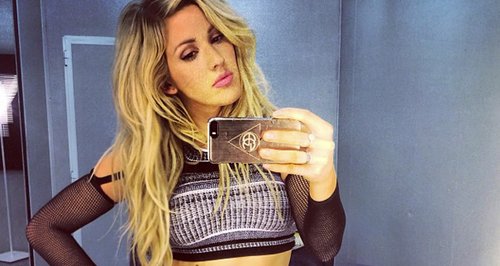 Listen to a snippet from the UK star's new song from new film Catching Fire.
Ellie Goulding features on the soundtrack of new Hollywood epic The Hunger Games: Catching FIre, and a snippet of the new song has emerged online.
The 'Burn' singer lends her vocal talents to the soundtrack song 'Mirror' and a 90-second clip of the song has found its way online this week (4th November).
Listen to a snippet of Ellie Goulding's 'Mirror' below:
Ellie joins the likes of Christina Aguilera and Sia on the soundtrack for the new film, which reunites Jennifer Lawrence and Josh Hutcherson on screen for the second part of the trilogy.
Earlier this Autumn 'Burn' singer Ellie Goulding confirmed plans to play three new arena tour shows in the UK in 2014 starting on 5th March next year.