Ellie Goulding's Summertime Ball 2014 Performance Blows EVERYONE Away
21 June 2014, 17:15 | Updated: 21 June 2014, 18:16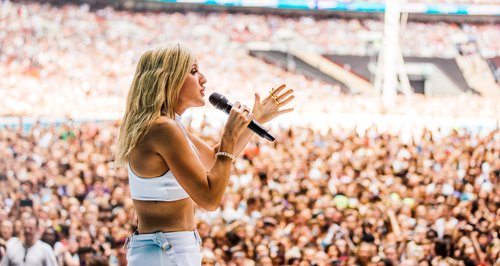 She said 'Anything Could Happen'… and it DEFINITELY did for her #CapitalSTB set.
Ellie Goulding's return to the Capital Summertime Ball 2014 was EVERYTHING people wanted it to be… exciting, feel-good and FULL of amazing hits.
The UK superstar was back at Wembley Stadium today and put on a seriously incredible show… Ellie HOW do you manage to top the show EVERY time? She even got got her guitar out for 'Burn' - she is one multi-talented lady - and looked like a little angel as confetti rained down on her finale.
The blonde beauty looked stunning in a white crop top and trousers as she took to the stage - we have serious ab envy -and performed a high energy set.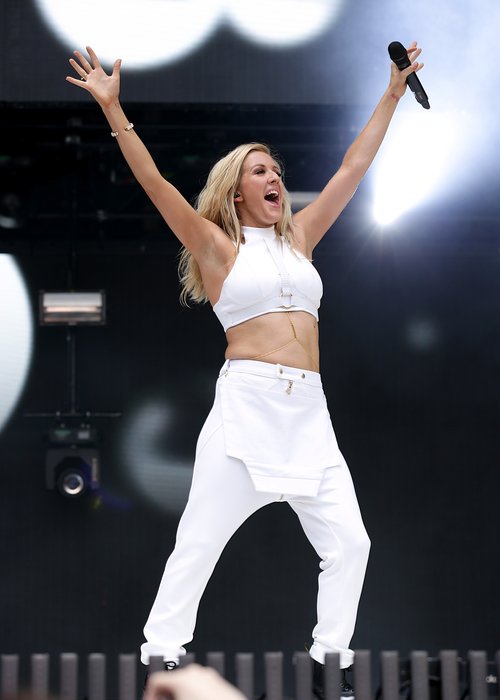 From mega-chart hits like 'Burn' and 'Anything Could Happen' to her Calvin Harris dance floor smash 'I Need Your Love' and EVEN her original breakthrough hit 'Starry-Eyed', it was a show to remember. And with a Calvin Harris collaboration to look forward to, we can't wait to see what Ellie will be coming out with next.
She even got into full-on rock god mode for 'Burn'... which went down a treat with the crowd!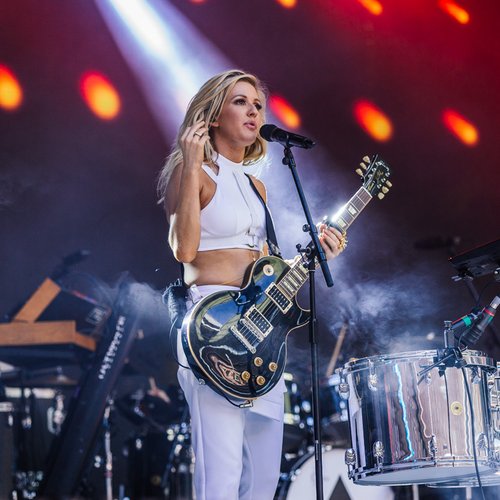 Ellie had clearly had her beauty rest and got herself well and truly AMPED up for the big show, because earlier in the day she was chillaxing in London's Regent's Park. From calm and serene to FULL ON PARTY - Ellie, we salute you!
See Ellie's FULL #CapitalSTB setlist below:
'I Need Your Love'
'Anything Could Happen'
'Goodness Gracious'
'Burn'
The fans went crazy for her set - even the ones who couldn't make it down to catch her show live:
Omgomgomg!!!! My friend is at summer time ball and @elliegoulding is on stage so she called me! I'm listening to ellie live rn omfg!! <333

— kiaa (@E_llieGoulding) June 21, 2014
Just got a phone call from @elliegoulding at the summer time ball she sounds AMAZING! Wish I was there!!

— Iona Scott (@_IonaScott) June 21, 2014