Ellie Goulding Delights Crowd At Summertime Ball 2013
9 June 2013, 17:49 | Updated: 9 June 2013, 19:49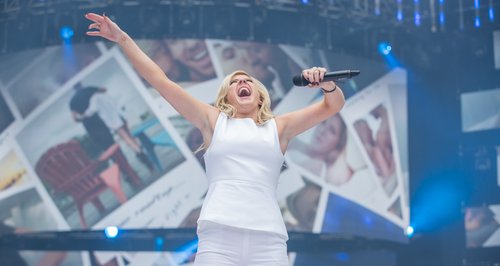 Check out what happened when the 'Starry Eyed' singer took to the stage at Wembley Stadium.
Ellie Goulding returned to the Summertime Ball stage with a high-energy performance live at Wembley Stadium this afternoon (9th June).
The pop princess made sure the 80,000-strong audience was left 'Starry Eyed' with some of her biggest tunes from her 'Halcyon' album.
Performance Review: After being introduced by #CapitalSTB host Justin Timerlake, Ellie opened the set with 'Anything Could Happen'. She was clearly in high spirits, jumping to the beat while hitting the high notes. If the crowd weren't already jumping along, next up was Starry Eyed, where Ellie showed off her long blonde locks, head-banging along to the performance. The star was only a little out of breath as she introduced her final song, 'I Need Your Love', managing to shout "Have an amazing time!" to the 80,000-strong audience before launching headlong the chart hit.
The Song When Everyone Was Fangirling: 'I Need Your Love' was the most energetic of the lively set, thanks to Ellie's effortless vocals and the trademark tune from Calvin Harris.
What Was Ellie Goulding Wearing: We caught a glimpse of her black cropped top and high-waisted trousers in our Twitter mirror, but Ellie took to the stage in white shorts, a white top and black and white hi-top trainers.
The Most OMG Moment: We knew 'Anything Could Happen', but no one was prepared for Ellie's drum solo in the middle of 'Starry Eyed'. And the heart-shaped confetti falling from the sky was pretty spectacular.
Setlist: Anything Could Happen, Starry Eyed, Lights, I Need Your Love
In A Tweet: "Am I the only one who needs a lie down after that?!"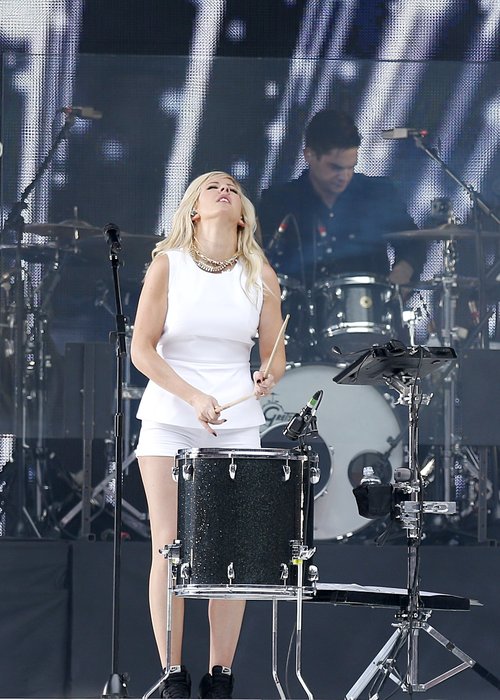 Keep it Capital for all the action from the Summertime Ball.

On Capitalfm.com, we're bringing you all the latest news, gossip, pictures, videos and performances from the event, and stay tuned to our live blog for the best backstage action.