Ellie Goulding Admits She Needs A Break From Touring: "I Need To Sort My Life Out"
25 March 2014, 11:47 | Updated: 25 March 2014, 11:58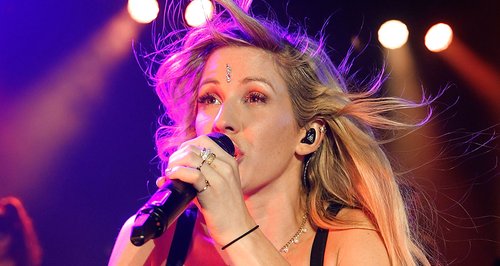 The 'Burn' singer confesses her hectic tour schedule has left her missing home.
Ellie Goulding has admitted that she is missing home due to her hectic tour schedule.
The singer, who is currently touring across America, confessed that she is feeling "pulled home" because she is "forever on the road".
"I need to sort my life out,"she told Billboard. "And if I don't do it soon, I may as well just be forever on the road, because that's what it feels like."
She continued: "As much as I love what I do, and music is obviously everything to me, I'm being pulled home, and I've got to do that soon, I think."
Goulding also revealed that her latest track 'Beating Heart', which features on the 'Divergent' movie soundtrack, is about coping with life on the road.
"It's about touring," she said of the track. "About being away and never being able to spend enough time with someone, and hoping we'll end up colliding again, somehow.
"It's just such a sad song, and so relevant to what I do - not being able to have a physical closeness with someone, because you're just never around."
Goulding returns to the UK in July, where she will play this year's Wireless Festival in London and Birmingham.