Ellie Goulding – Great Singer. Also Pretty Good At Breaking Up Fights At Her Gigs Too!
10 July 2014, 09:47 | Updated: 10 July 2014, 12:54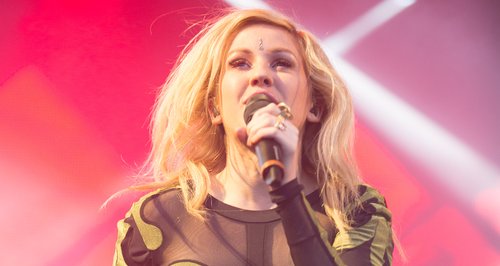 You know you're safe at a Ellie Goulding gig – the star broke up a fight in the crowd at a recent concert. Go Ellie!
Ellie Goulding: part time popstar, part time crime fighter! The star paused a gig last night to break up a fight in the crowd!
Ellie was performing 'Anything Can Happen' at her gig at the Eden Project in Cornwall last night (Wednesday 9th July) when she spotted a group of girls having a tussle.
She said, "Girls, what's up? That song is meant to be happiness, not fights. No drink throwing. It's not nice. It's really annoying and it's bloody sticky."
Not happy with getting told off by Ellie, one of the girls answered back but Ellie took it in her stride, responding, "We've all got stories, doesn't mean you have to tell them." Ellie 1 – 0 Girl in crowd.
The crowd were on Ellie's side and started booing the group, but Ellie quickly put a stop to any bad feeling, saying, "Stop the boos. Booing isn't nice." Isn't she lovely!
Ms Goulding performed a host of her hits in her first headline set at the Eden Project, and told the crowd, "It's quite a laddish crowd tonight, fights breaking out, drinks spilling."
Well, you did say it yourself Ellie – 'Anything Can Happen'!