Ella Henderson Reveals Simon Cowell "Loves" Her Debut Album 'Chapter One'
24 April 2014, 10:33 | Updated: 24 April 2014, 10:34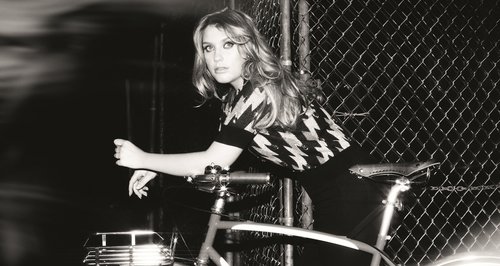 The singer also reveals she is nervous about performing on this year's 'X Factor'.
Ella Henderson has revealed that Simon Cowell is a fan of her debut album 'Chapter One'.
The singer said that Cowell has offered positive feedback on the LP and she is excited to perform her new material on 'The X Factor' later this year.
"Simon heard the album and his feedback is positive. He loves it. He's right behind me," she told the Daily Star.
"It will be nerve-racking but cool," she said of returning to the show, adding: "Especially if Simon is back on the show, as it would be the first time I've performed in front of him.
"I hope to go back on the show as it's where it all started."
Henderson recently unveiled her debut single 'Ghost', which was co-written by OneRepublic's Ryan Tedder.
"It is such an amazing song," she said. "It's the last song we wrote on the album. I flew to Ryan's home and we wrote and recorded it on my 18th birthday."