Ella Henderson Teases New Album Songs: "It's An Open Diary"
10 June 2014, 12:13 | Updated: 10 June 2014, 15:27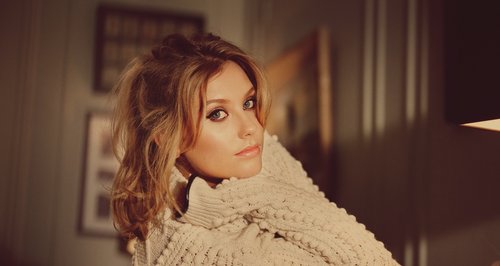 Listen to what Ella told us about how her debut solo album is coming along.
Ella Henderson says she "never wants to stop" writing new music after opening up so much in the music for her debut album.
Ella Henderson on writing for her new album...
The 'Ghost' singer, who scored a number one on the Vodafone Big Top 40 with her debut single, has been working on songs for her first record 'Chapter One'.
Speaking exclusively to Capital's showbiz reporter Kevin Hughes, Ella revealed she found it difficult at first because she was only used to writing music for herself, but now loves getting to express her thoughts and feelings to other people in song.
"The way I write is very much like an open diary and writing has always been my form of therapy," Ella revealed to Capital this week. "It's where I can just let my thoughts run wild.
"It was always something that was very personal, it was just me and piano and no one else is ever going to hear it," she explained. "Now all of a sudden people take an interest to it, so I think at first I found it hard to open up, but once I started I realised now I never want to stop."
Ella Henderson launched 'Ghost' as her first single and her album 'Chapter One' is expected in Autumn this year.
You may also like: