Ed Sheeran – 'Perfect' (Live At The Jingle Bell Ball 2017)
10 December 2017, 23:15
If this performance of 'Perfect' doesn't give you ALL the Christmas vibes, you're clearly watching the wrong thing.
It's the song that has completely won our hearts in 2017 and it sounded more than perfect as Ed played with our emotions at the #CapitalJBB.
'Perfect' is one of those Ed Sheeran songs that really reminds you how much of a master songwriter he is and seeing it performed live in front of 16,000 people makes it even more special.
Whilst it's not specifically a Christmas song, the music video contains a load of snow and when Ed's belting it out at the ball, there's pretty much nothing that gives us more festive feels. This one is seriously on repeat.
Ed Sheeran Jingle Bell Ball 2017 Setlist
'Castle On The Hill'
'Galway Girl'
'Don't'
'The A Team'
'Bloodstream'
'Perfect'
'Thinking Out Loud'
'Sing'
'Shape Of You'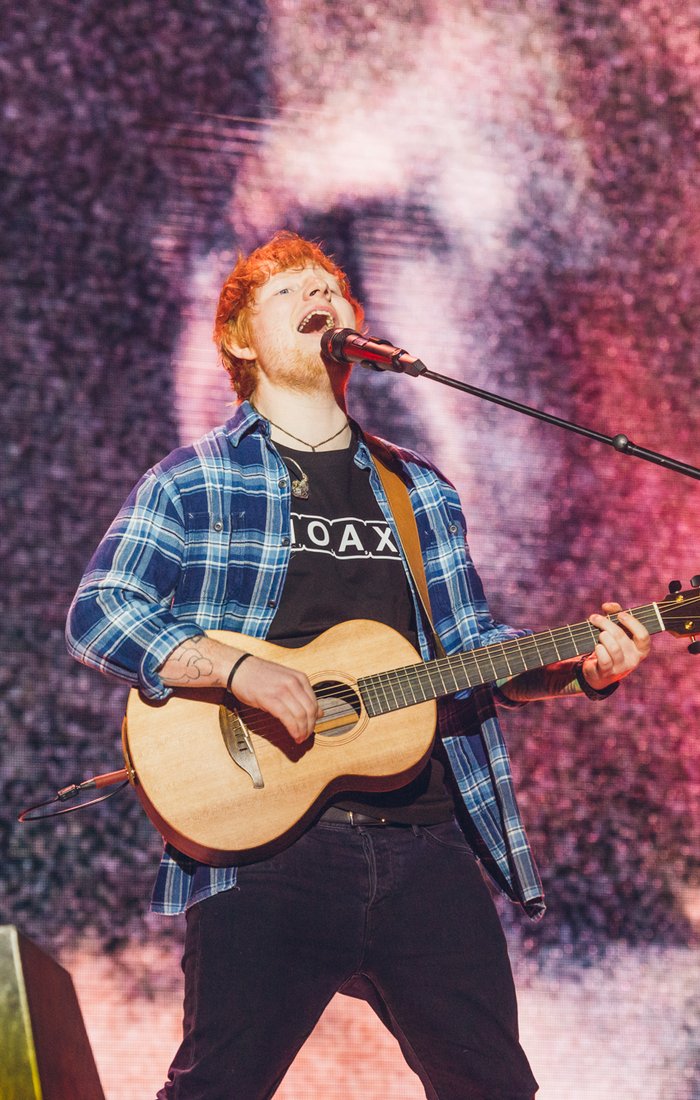 Ed Sheeran 'Perfect' Lyrics
I found a love for me
Darling just dive right in
And follow my lead
Well I found a girl beautiful and sweet
I never knew you were the someone waiting for me
'Cause we were just kids when we fell in love
Not knowing what it was
I will not give you up this time
But darling, just kiss me slow, your heart is all I own
And in your eyes you're holding mine
Baby, I'm dancing in the dark with you between my arms
Barefoot on the grass, listening to our favorite song
When you said you looked a mess, I whispered underneath my breath
But you heard it, darling, you look perfect tonight
Well I found a woman, stronger than anyone I know
She shares my dreams, I hope that someday I'll share her home
I found a love, to carry more than just my secrets
To carry love, to carry children of our own
We are still kids, but we're so in love
Fighting against all odds
I know we'll be alright this time
Darling, just hold my hand
Be my girl, I'll be your man
I see my future in your eyes
Baby, I'm dancing in the dark, with you between my arms
Barefoot on the grass, listening to our favorite song
When I saw you in that dress, looking so beautiful
I don't deserve this, darling, you look perfect tonight
Baby, I'm dancing in the dark, with you between my arms
Barefoot on the grass, listening to our favorite song
I have faith in what I see
Now I know I have met an angel in person
And she looks perfect
I don't deserve this
You look perfect tonight