Ed Sheeran – 'Bloodstream' (Live At The Jingle Bell Ball 2017)
10 December 2017, 23:11
We haven't seen 'Bloodstream' performed too many times in the past, so this was a seriously special moment at the #CapitalJBB!
Released by Ed back in 2014 as part of his smash hit album 'Multiply', this is one of those songs that quickly became a fan favourite.
'Bloodstream' is a powerful tale of a wild night that Ed Sheeran had a few years ago and hearing it's enchanting sounds sweeping through London's O2 made for a really beautiful occasion.
All Ed has to do is look at a guitar to have our full attention, so when he hit us with a full on masterclass at the #CapitalJBB, us and the 16,000 fans around us were absolutely in our element.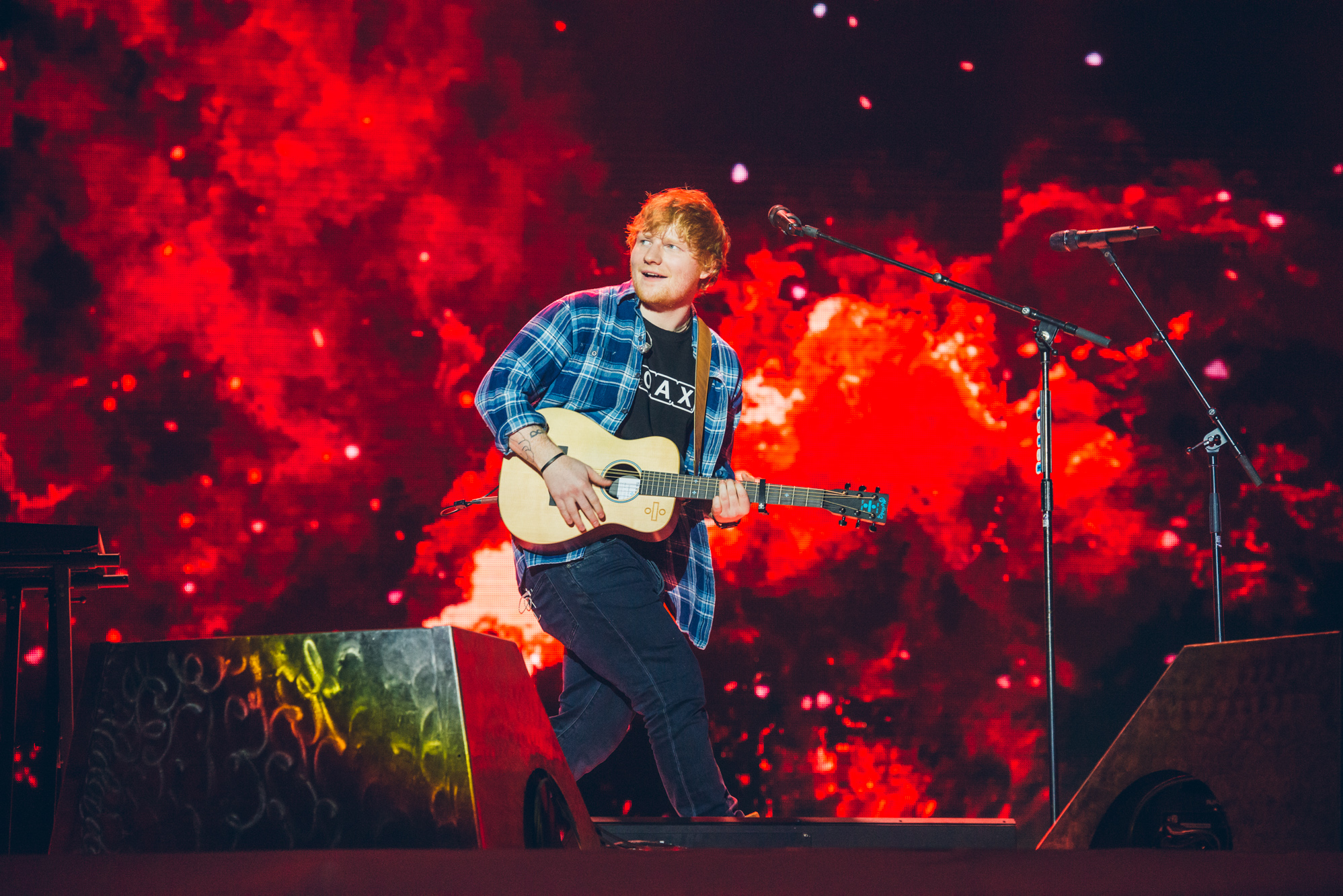 Ed Sheeran Jingle Bell Ball 2017 Setlist
'Castle On The Hill'
'Galway Girl'
'Don't'
'The A Team'
'Bloodstream'
'Perfect'
'Thinking Out Loud'
'Sing'
'Shape Of You'
Ed Sheeran 'Bloodstream' Lyrics
I've been spinning out for time
Couple women by my side
I got sinnin' on my mind
Sipping on red wine
I've been sitting here for ages
Ripping out pages
How'd I get so faded
How'd I get so faded
Oh
No no don't leave me lonely now
If you love me how
You never loved me
Ooh
Color crimson in my eyes
Wanted to could free my mind
This is how it ends
I feel the chemicals burn in my bloodstream
Fading out again
I feel the chemicals burn in my bloodstream
So tell me when it kicks in
Well tell when it kicks in
I've been looking for a love
Thought I'd find it really boring
God make me another one
I'll be feeling this tomorrow
Lord forgive me for the things I've done
I was never meant to hurt no one
And I saw scars upon her broken hearted dove
Oh
No no don't leave me lonely now
If you love me how
You never loved me
Ooh
Color crimson in my eyes
Wanted to could free my mind
This is how it ends
I feel the chemicals burn in my bloodstream
Fading out again
I feel the chemicals burn in my bloodstream
So tell me when it kicks in
Well tell me when it kicks in
Well tell me when it kicks in
All the voices in my mind
Calling out across the line
All the voices in my mind
Calling out across the line
All the voices in my mind
Calling out across the line
All the voices in my mind
Calling out across the line
All the voices in my mind
Calling out across the line
All the voices in my mind
Calling out across the line
Tell me when it kicks in
And I saw scars upon her
Tell me when it kicks in
Broken hearted
Tell me when it kicks in
And I saw scars upon her
Tell me when it kicks in
Broken hearted
Tell me when it kicks in
And I saw scars upon her
Tell me when it kicks in
Broken heart
Tell me when it kicks in
And I saw scars upon her
Tell me when it kicks in
Broken heart
So tell me when it kicks in
And I saw scars upon her
Tell me when it kicks in
Broken heart
Tell me when it kicks in
And I saw scars upon her
Tell me when it kicks in
Broken hearted