Ed Sheeran Has World Domination Plans For 2014: "I Want To Sweep The Globe"
9 April 2014, 11:31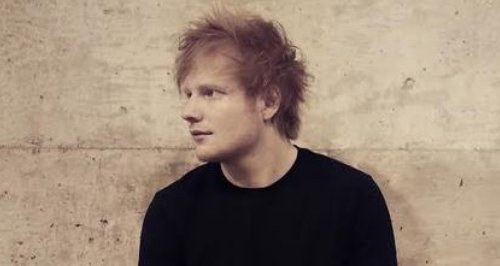 The 'A Team' star says he wants to move into stadiums as his venue of choice this year.
Ed Sheeran has revealed his plans to "sweep the globe" this year with his new music, as well as expanding to perform more regular in stadiums.
The 'Lego House' singer returned this week with his newly unveiled single 'Sing', as well as announcing new album 'X' last weekend, and says he has some big plans for the next 12 months.
"I remember playing alone to a room of 500 people and thinking, 'I don't think I can do this with my guitar and loop pedal, I need a band'," Ed explained to the Daily Star. "But I did it, then I played bigger venues until I did an arena in Nottingham.
"After that there are not many limits to the loop pedal, but if I can do it at a stadium then I'll be done," he explained. "Each year I create a goal for myself, this year it's the world. I really want to sweep the globe."
Earlier this week opened up about songs on his new album and denied claims that new song 'Don't' was written about close friend Taylor Swift, while confirming once again that the pair have never dated.
Ed Sheeran will release his new album 'X' on 23rd June, while new song 'Sing' is out on 23rd June.
You may also like: