Ed Sheeran Reveals Rudimental, OneRepublic And Example Among His Wembley Support Acts
9 April 2015, 14:11
Ed Sheeran had to add two extra Wembley dates on to his 2015 tour due to huge demand – and it sounds like the fans are in for a treat with the support acts too!
Ed Sheeran always puts on one hell of a one-man show at his concerts, and his three dates at Wembley Stadium are set to be his biggest shows yet - and he's finally unveiled his amazing support acts for the shows too.
Our favourite ginger singing marvel revealed that OneRepublic and Foy Vance will be opening for him on the 10th July, Rudimental and Example take the stage on 11th July and his final date on 12th July will be supported by OneRepublic and Passenger.
Ed has previously said that the Wembley dates on his 'x' World Tour will be like "mini festivals" and told DigitalSpy that he sorted his support acts early on although he has only just revealed the names on the bill.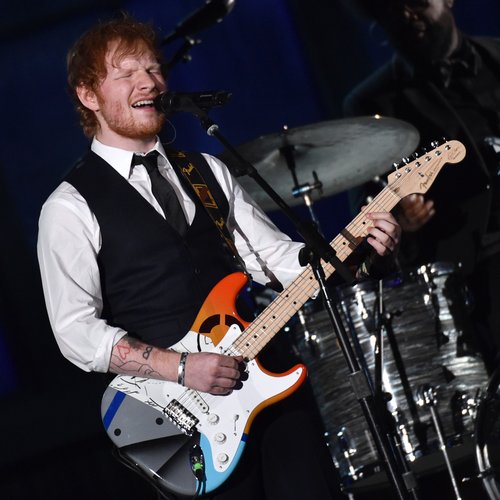 He explained, "I actually sorted the support acts before I'd even put them on sale because I never want to play to someone else's crowd and I want my crowd to feel like they have a treat. I'm saying here's a wicked support act that you can watch that you didn't know he was gonna be here."
"It's more of a surprise rather than buying a ticket for the whole day knowing who's going to be there, so I wanted to sell out the gigs before I announced the supports, but I've got three acts every day and they're all multi-platinum."
"They're all great and some of them have played Wembley before. The third date is 87% sold so once that's gone I'm gonna announce them. There'll be three every day and it'll be like a mini-festival."
And after Ed's incredible set at Capital's Jingle Bell Ball, we can NOT wait!