Go Ed Sheeran! The UK Star Has Dropped THREE T-Shirt Sizes... But What's His Secret?
9 April 2015, 11:04
Forget mammoth gym sessions and painful diets, Ed credits ONE thing for his new healthy look.
Ed Sheeran's been having an incredible year in 2015 so far but it seems he's become a new man in more ways than one!
The 'Thinking Out Loud' singer says he's managed to drop THREE shirt sizes over the past four years, after slowly overhauling his lifestyle to be healthier in his choices.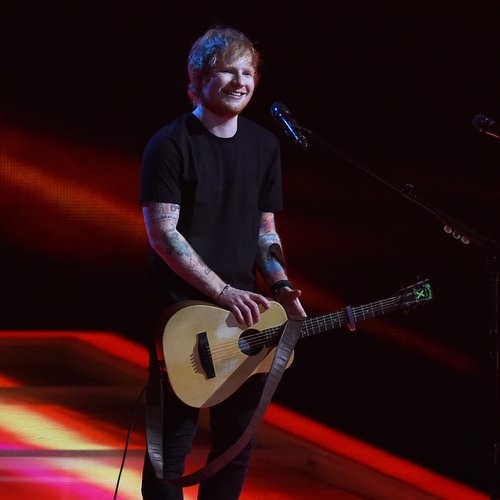 Ed says his new trimmer physique, which he showed off nicely at the BRIT Awards 2015 back in February, isn't down to a stressful diet plan or exercise regime but simply making sure he eats his greens!
"I'm now a small," Ed revealed to The Sun this week. "I went from a large to a medium to a small.
"It's my lifestyle, I haven't really been healthy to my body and my body's not liking it," he explained. "I'm not losing it because I'm eating well and going to the gym, I've started green juices because I've realised that I go to restaurants and get a steak and chips and broccoli and I'll eat the steak and chips and leave the broccoli!
"So I said to the guy that does the food on our tour, "Can you just blend everything that I need and then I just down it?"," he added.
Ed's had an incredible past twelve months following the release of his album 'X', from scoring a string of hit singles like 'Don't' and 'Sing' to EVEN getting to perform with The Muppets on Sesame Street!
The UK star has also featured on Martin Garrix's newly revealed single 'Rewind, Repeat It'.
Whatever you've been doing Mr. Sheeran... it's working! You're looking fitter than EVER!
You may also like...
Watch Ed Sheeran LIVE in session for Capital performing 'Thinking Out Loud' below:
Relive Ed Sheeran's INCREDiBLE rise to fame in our Capital Spotlight: