Ed Sheeran: 12 Reasons We're Excited About His Return To The UK
8 April 2014, 15:03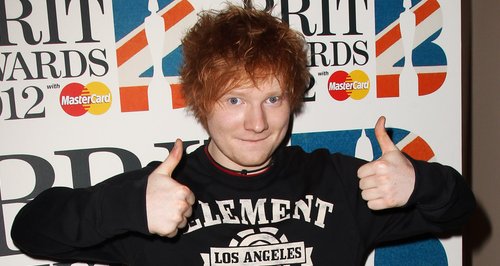 All hail the return of the 'Lego House' star!
Ed Sheeran officially returned this week when he unveiled the brilliant Pharrell produced single 'Sing'.
The track is the first taste of Ed's new album and also kicks off a year full of activity for the singer-songwriting star. He's performing at festivals, huge outdoor shows and of course his own new UK tour.
It's fair to say we're all pretty excited to have Ed back in the UK following his extensive world tours and it seems the fans are equally keen to see their ginger-haired King back on his pop throne.
Here's 12 reasons we're lovin' having Ed back in our lives.
1. Well first of all - did you not hear his brilliant new single? Imagine what else is to follow?
2. He's already been teasing some of that new material too. Plus, look how fast he's rapping!
3. He's set to play his biggest ever tour dates in the UK this autumn
(Picture: Tumblr/EverythingsSuchABlur)
4. Maybe a young fan will attend one of the shows and be inspired to become among the next generation of song-writers
(Picture: Tumblr/LightsGlisten)
5. It means more time to post adorable pics with Grahame (Maybe they can do some sight-seeing together)
(Picture: Tumblr/Wildfirres)
6. He's got more time to hang around with these chaps
7. Let's not forget his new Hobbit buddies?
(Pictures: Tumblr/ThelastDrageon)
8. In fact - how about some patriotic new tattoos?
Pictures: (Tumblr/GingerPawFection)
9. The Fans are excited
Our ginger jesus is back my friends. @edsheeran #sing pic.twitter.com/WdXrWHJ709

— ❀ nicolé ❀ (@NxcoleMariee) April 8, 2014
Ed Sheeran is officially back! Let's all rejoice and have a dance party :) #SING

— xHoney Nut Sheeriox (@TheIATeam) April 7, 2014
10. It also might mean he gets a few more of these next year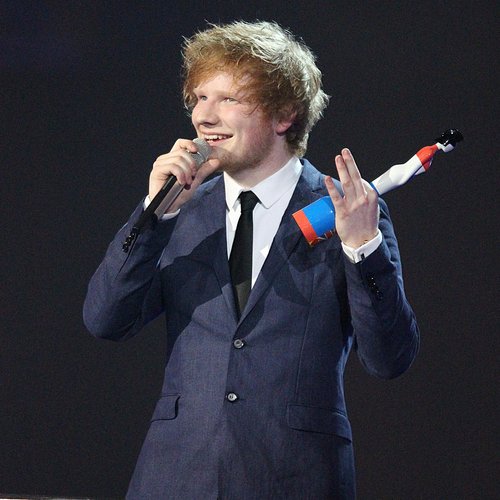 11. The UK loves him because he IS the UK!
(Picture: Tumblr/ListenToKayla)
12. And he always looks at home in the Capital studio
It's fair to say - we're ALL pretty happy about it right now!
(Picture: Tumblr/ForTheRedeemed)