Ed Sheeran Records Team-Up With Tori Kelly: "I'm In Love With This Song"
29 January 2014, 13:23 | Updated: 27 March 2017, 16:31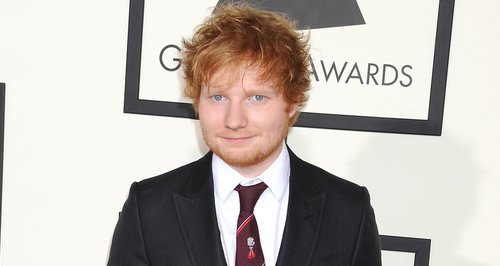 The 'Lego House' singer and 'Foreward' star Tori are considering releasing a duet together.
Tori Kelly has revealed that she and Ed Sheeran have written and recorded a collaboration together that they are planning to release one day in the future.
The rising US star, who found fame on YouTube before breaking through with her EP 'Foreward' in October last year, says she is "in love" with the song she and Ed worked on together.
"We actually wrote a song together and right now we are in the process of figuring out how to release it," Tori revealed to MTV News this week. "Maybe on a movie or some sort of soundtrack.
"But I'm absolutely in love with the song," she explained. 'I can't wait for people to hear it."
The US star had high praise for 'Give Me Love' singer Ed, describing him as one of the "coolest" industry people she has met and saying he is completely natural to work with.
"He is probably one of the coolest, real people in the industry, as far as celebrities and people that are really doing it big," she continued. "Watching him be natural with everyone around him really inspired me, because I think a lot of times you get in front of a lot of people and you feel you have to be this person, this star.
"Just the face that he can keep it real and you feel like you can just hang out with him, that's something that I took," she added.
[[ This video has been removed ]]
Ed Sheeran is set to release his second studio album later this year and will play the Teenage Cancer Trust event in March.