WATCH: This 3-Year-Old Singing Ed Sheeran's 'Thinking Out Loud' Will Make You Melt
19 March 2015, 16:51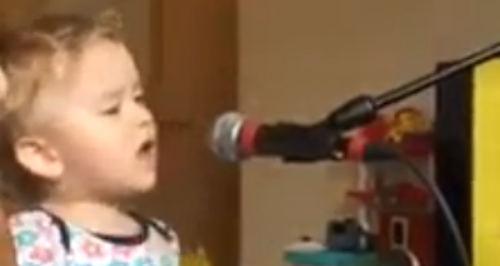 This is possibly our favourite cover EVER – this toddler singing along to Ed's hit will literally melt your heart.
If you thought Ed Sheeran was cute enough, it's nothing compared to this three-year-old covering his hit song, 'Thinking Out Loud'.
Complete with his very own blue toy guitar, Ed version 2 sings along with another man on guitar – and he definitely knows the song well! While most kids his age are stuffing toys up their noses or chewing on a book, this kid is preparing to be the next big thing in pop.
If you're looking for a cover that will seriously melt your heart, you've definitely come to the right place. Altogether now – awwww!
You May Also Like: