Ed Sheeran Says Taylor Swift Helped Him Judge Songs For New Album
5 December 2013, 12:16 | Updated: 27 March 2017, 16:31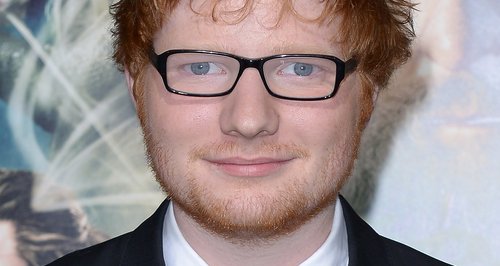 The 'I See Fire' singer also reveals more information about when fans will hear some more new music.
Ed Sheeran has revealed Taylor Swift has heard and given her opinion on every song from his new album.
The 'A Team' star confirmed this week that he has finished work on the follow-up to his 2011 debut '+', and that touring mate Taylor has given her approval to the new tracks.
"Whenever I finished a song I'd send it to her to get her opinion," Ed revealed to MTV News this week. "She's heard all the songs and she's a good judge of what's good or not."
The 'Lego House' star also promised promotion for his new album will begin soon after awards season comes to a close in early 2014 after events like the Grammys, the Golden Globes and the Oscars.
"I'm basically going to be promoting ['I See Fire'] up until awards season, and then as soon as awards season is done, the next album begins.
Ed Sheeran has previously teased a potential release of February 2014 for his second studio album.
[[ This video has been removed ]]