Ed Sheeran At The Summertime Ball 2014: 7 Songs We'd Love Him To 'Sing' At Wembley
22 May 2014, 13:18 | Updated: 27 March 2017, 16:31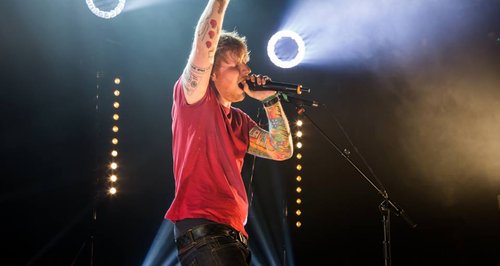 His live performances are nothing short of legendary so it's pretty safe to say we're particularly excited to see what he has lined up for us at the #CapitalSTB!
Ed Sheeran is one of the 17 world-class artists set to play the Capital Summertime Ball 2014 next month (21st June) at Wembley Stadium, so we've drawn up a wish-list for the 'Sing' star's #CapitalSTB set.
Check out the playlist below and let us know whether you agree with our choices for our dream Ed Sheeran live setlist for the Summertime Ball, and tweets us @CapitalOfficial if you have any more suggestions...
Hold up a second, Ed's performing the ball and so is Pharrell... Are we right, or are we right in thinking that this duet has got to happen?!
[[ This video has been removed ]]


Is it just us or does Ed look a little like Ron from Harry Potter in this video?... Anyway, this is definitely not the reason we're adding Lego House to our fictional STB setlist.
[[ This video has been removed ]]
Throwbacks are not just for Thursdays... imagine if Ed were to throw us all with a track from way back when he looked and sounded like this!
[[ This video has been removed ]]
We're a sucker for a cover and the idea of Ed singing 'Drunk In Love' may be better than Queen Bey herself!!
This one simply reminds us of summers past...summers we wouldn't mind living again for 3 minutes and 46 seconds.
[[ This video has been removed ]]
More songs like this one from the new album please Ed!
5SOS have performed a number of Ed Sheeran's songs before, maybe we could see Ed return the love?
First check out the 5SOS boys doing Ed's emotional hit 'Give Me Love'...
And finally one of the boys singing 'The A Team'. Come on Ed, make it happen!