Ed Sheeran Reveals He Took A Year Out Of Music To Avoid Slipping Into "Substance Abuse"
20 October 2017, 17:09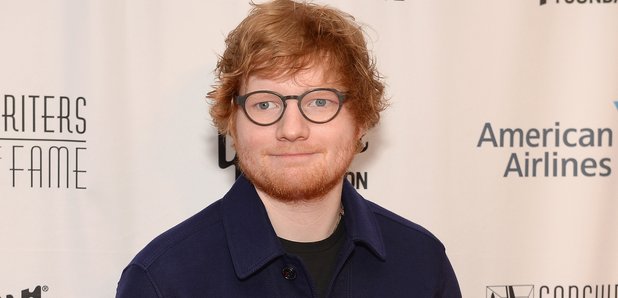 The star reckons his girlfriend helps to keep him grounded despite his worldwide fame.
Ed Sheeran might be swearing off alcohol to help his two broken arms heal faster, but he also admitted he took a year out of the limelight to help him avoid slipping into "substance abuse".
Ed revealed on the Jonathan Ross Show, "I didn't really have any growing up time into getting famous. All the pitfalls that people read about, I just found myself slipping into all of them. Mostly like, substance abuse.
"I never touched anything. I started slipping into it and that's why I took a year off and buggered off. I just focused on other things. I focused on work and I can't work under the influence, I can't write songs under the influence, I can't perform under the influence so the more I worked the less [that happened].
"I've worked my whole life to get to where I am and you can't lose that over something that you do in your spare time. I didn't really notice it was happening. It just started gradually happening and then some people took me to one side and were like, 'Calm yourself down'... It's all fun to begin with, it all starts off as a party and then you're doing it on your own and it's not so that was a wake up call and taking a year off.
"I've rekindled with a girl I went to high school with and we live together now and I think that was a real help grounding me. I was a 25 year old in the music industry on tour so I just needed someone to balance me out."
Ed's had to cancel some of his upcoming shows after he came off his bike and managed to break both of his arms. He explained, "I broke my wrist, my elbow and my rib. I came off a bike quite fast, a bicycle, a pedal bike.
"The thing is, when it happened, I got up and was like, 'That hurt' and then cycled to the pub, went home, went to sleep and then woke up at five o'clock in the morning in a lot of pain. And then went to the hospital.
"I do a one man show so me not having my arms is half of the show, so I've had to postpone a couple of shows which sucks. It's actually the first time I've ever cancelled shows. I tried to say I'll carry on doing the shows but they said if I put any more stress on it, I might not be able to play [guitar] again so it's good to be sensible. They are saying four weeks and then we'll look at it."