Rudimental Confirm Four New Song Collaborations With Ed Sheeran Are Coming - Video
10 January 2014, 13:08 | Updated: 10 January 2014, 13:14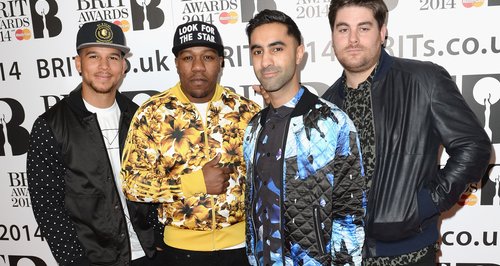 The 'Waiting All Night' band reveal exclusively to Capital's Max that they have teamed up with Ed.
Rudimental have revealed exclusively to Capital that they have recorded four new collaborations with fellow UK superstar Ed Sheeran.
Speaking with Capital's Max at the BRIT Awards 2014 nominations launch party in London this evening (9th January), the 'Waiting All Night' four-piece teased a new team-up project coming soon with the 'Lego House' star.
"We actually did a few tracks together recently as well, so that was exciting," Rudimental told Max at the event, before confirming: "We've got some music coming out with Ed.
"It's wicked, we're playing as a live band, we're playing fully live on that track. Well there's four tracks," the group then revealed. "It's pretty exciting, Ed's playing guitar, singing [and] there's also a certain rapper on there!
The 'Feel The Love' band even teased that 'I See Fire' singer Ed may well be joining them as a special guest for a show on their UK tour next month.
"You never know you might catch Ed joining us on one of our live shows on our headline tour in February," they teased.
Rudimental are set to have a successful showing at the BRIT Awards 2014 this year after picking up a total of three nominations ahead of the awards ceremony in February, including Mastercard's Best British Album Award for their record 'Home'.
Check out Max's Capital FM show this Sunday from 7pm for all of her chats with the stars of the BRIT Awards 2014 as well as her exclusive talk with Ed Sheeran about his new UK tour and plans for the future.
You may also like...