Ed Sheeran Launches A Youtube Channel For His New Record Label 'Gingerbread Man Records'
25 August 2015, 15:48 | Updated: 25 August 2015, 16:05
He's at the top of the music game as a singer, so Ed's trying his hand at running his own label to sign other artists next – and he's already got his first one!
There's definitely no stopping Ed Sheeran – our favourite flame-haired lovely has totally dominated the charts this year, and now he's trying his hand at starting his own record label - and he's just launched the Youtube channel where you can catch all his proteges.
Ed first revealed the news to The Sun that he has brokered a deal with Warner music to create his own imprint label to start signing artists of his own back in November 2014, and confirmed the name and first signing back in March this year.
Ed told Australia's Nova, "This is a world exclusive, no one else in the world knows this yet. I've set up my first record label, it's called Gingerbread and Jamie Lawson is my first signing. I wanted Australia to be the launch pad because Australia is a country that I feel would really really dig Jamie."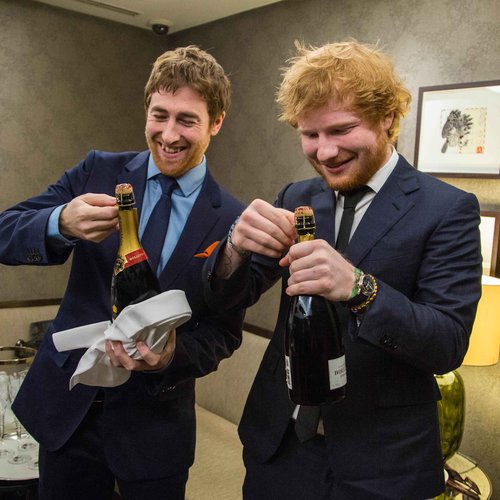 The 'Sing' star also released a statement to say, "I'm extremely excited to be starting-up my own label. It's something I've been planning for some time. I've always loved endorsing acts from the very beginning and I get to work with artists I truly believe in.
"My first signing is Jamie Lawson - he's an incredible talent, who I've known for a couple of years, and we've actually been on tour this year across Australia and the UK/Europe. Jamie's self-titled album is coming on October 9 and I can't wait for you to hear it."
Ed explained back in November, "The door has now been opened, I've set up the label and I'm going to start signing people. It'll be an imprint that goes through Warner. But I'll get the rights back in about ten years."
"I've got my first signing in mind. I'm looking at people like me, who came through the singer-songwriter scene."
And Gingerbread won't just be a vanity project he puts his name to – the singer is planning to focus on signing artists when he takes some time off next year.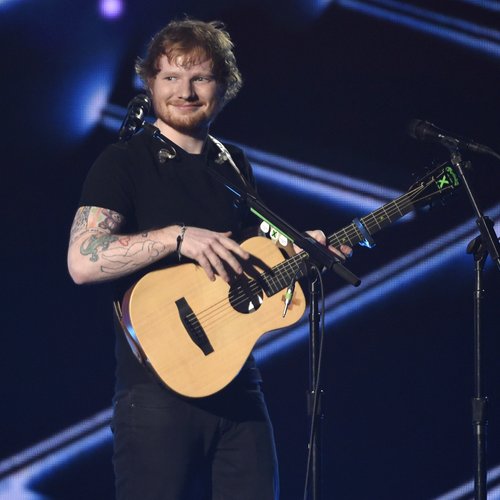 He revealed, "I'm going to focus on this when I'm on tour next year. Hopefully the acts will be up and running by the time I take time off."
Ed's decision to back up-and-coming singers came from when he suggested Passenger to his record label but they didn't get it, and the band went on to have a huge global hit with 'Let Her Go'.
Ed says, "The first time I properly thought about it was when I took Passenger on tour for two years. I took him into my record company and played them the record but they didn't get it. Then I was too busy on my own stuff and I let it slide."
"Then he had a worldwide No1. After that, everyone was like, 'Maybe Ed DOES know what he's talking about'."
Ed added that his fame could help amazing artists who haven't got the right platform to reach fans just yet, "There are people on that scene who make me look terrible by just being so good. They haven't got the right platform."
"I have a tour and Twitter, so I can put them in front of my fans instantly. I can sit down with heads of radio stations and ask whether they'll play it on the radio. I'm in a really fortunate position to be able to break acts."
Anything Mr Sheeran touches turns to gold at the moment, so we can't wait to see which acts he brings us next!