Ed Sheeran's Got #PizzaGoals And Wants To Create His Own Pizza For UK Menus
10 July 2015, 11:25 | Updated: 10 July 2015, 14:46
Ed Sheeran's gone on a Twitter rampage to get his very own pizza creation added to the Domino's menu, because #pizzagoals.
It'd seem Ed Sheeran's got some big dreams, some big pizza dreams that is.
After the 'Bloodstream' singer took to Twitter this week to discuss the opportunity of creating his very own pizza for the Domino's Pizza menu we couldn't help but get involved when Ed joined Dave Berry and Lisa Snowdon on Capital, we see if the pizza chain will accept a request for a #EdSpecial.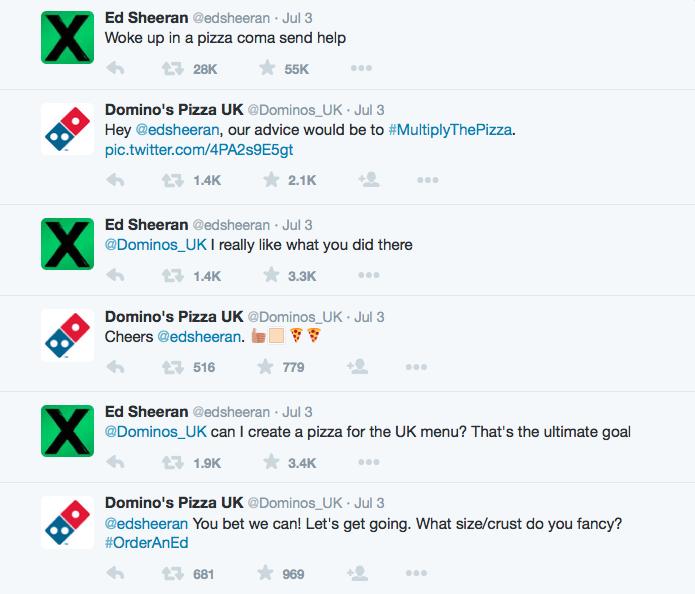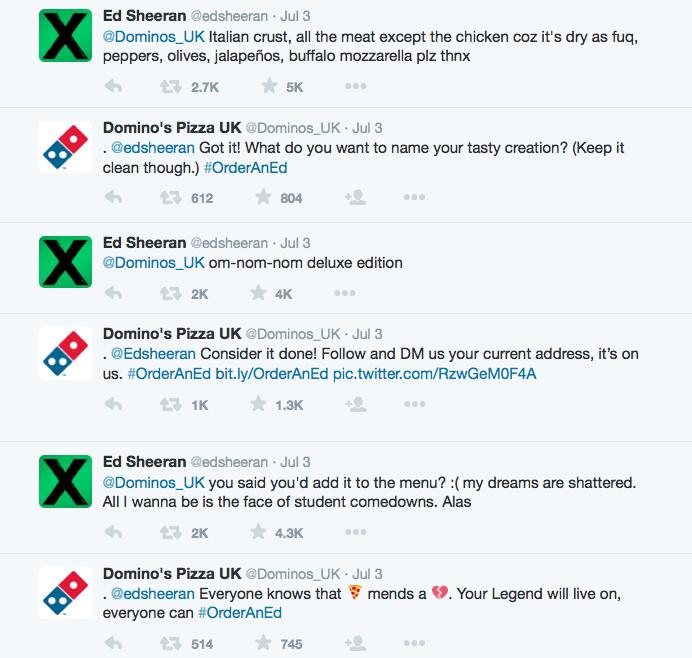 Anyone else hungry all of a sudden?
Ed explains his pizza would have to be a veggie feast consisting of buffalo mozzarella, peppers, jalapeños and olives on a Italian pizza base, fancy. Of course every good creation needs a name, so introducing the 'Om-Nom-Nom Deluxe Edition' (what's the standard?!).
It'd seem pizza isn't the only thing on Ed's mind, the singer also has a thing or two to say about Domino's dips...
@Dominos_UK and don't do the 'here's one garlic dip that will be enough' routine. It's never enough, the people want more

— Ed Sheeran (@edsheeran) July 3, 2015
@Dominos_UK I don't care how big it is, one is not enough. UK citizens dip after every bite, one pot is gone with the first slice

— Ed Sheeran (@edsheeran) July 3, 2015
Ed has spoken! We need this on the menu.
Ed also chats to Dave Berry and Lisa Snowdon about his #cargoals after purchasing a new black mini; 'Yeah, I got a mini! All my mates were telling me that I shouldn't get one because I'm not an estate agent or a hairdresser but I disagree. I like minis. I've always always wanted a mini.' However it might be a while until we spot Ed on the road as he explains he is yet to receive his driving license.
You May Also Like...