Ed Sheeran Just Completely Owned The News Anchor Who Called Him A Boring Suck Up
27 March 2018, 16:59 | Updated: 27 March 2018, 17:12
Ed's philosophy of kill them with kindness has paid off as he put the fight with New Zealand presenter Hayley Holt to bed in the most iconic way possible.
Note to self, don't call Ed Sheeran a suck up on live TV, cos he will clap you back.
So it turns out whilst Ed has been away playing to record breaking numbers during his arena tour over on the other side of the world in New Zealand, he found himself entered into a squabble with a breakfast presenter... and emerged victorious.
It all began when breakfast TV host Hayley Holt called Ed's music boring (yeah, you and all those sold out arenas too, hun) and said he was a massive suck up for performing in an All Blacks shirt when he's in town.
Ed continued on to wear the very All Blacks shirt he was being dragged for, with the presenter's last name in huge letter on the back of it.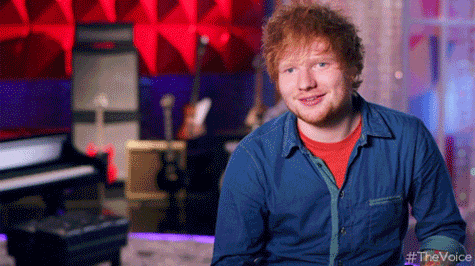 Hayley Holt then presented the news wearing an Ed Sheeran tour t-shirt and (pretty sarcastically) cheered for him whilst her co-hosts joked that she was seriously back tracking after Ed confessing he has no issue with her and respects her to having an opinion.
Ed has now sent the shirt he performed in to Hayley with a raaaather passive aggressive note scrawled on a poster of himself.
It read: Dear Hayley, here's the all black top I used to suck up on my first Auckland show, thought you might like it. Keep on being you and f*** what anyone else says, you rock, Love Ed.
Yup, she got completely owned, and even worse it was all on her own show.
Ed Sheeran 1- news presenter 0.
Our Brand New App Has All The Latest Ed Sheeran News You Need
Watch Ed get seriously up close and personal with Keith Lemon here...