Ed Sheeran: "I Recorded 120 Songs For New Album"
6 March 2014, 10:40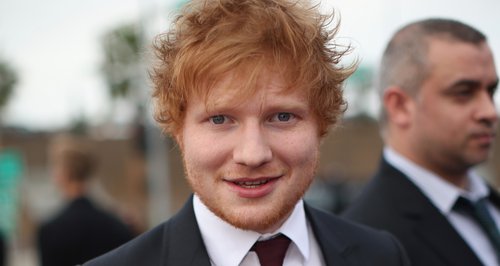 The 'Give Me Love' singer speaks about tracks for his forthcoming record.
Ed Sheeran has revealed that he wrote 120 songs for his new album.
The 'You Need Me, I Don't Need You' star spent much of the past year in the US and said it was a great place to pen tracks.
"I wrote a lot of stuff," he told Ryan Seacrest. "Over the course of the year, I wrote 120 songs.
"America is one of those countries where you have a lot of experiences and meet a lot of new people – it's not like rapping about road changes, but there are songs inspired by Nashville and things like that, and I took more influence from music here, I got to work with a lot of very cool people over here producer-wise."
Speaking about his time in the US, he added: "I was in America for 11-and-a-half months, which as an Englishman is quite a tough thing to do. I lived in Nashville for six months, I lived in L.A. for three months and New York for two."
Ed has worked with the likes of Pharrell Williams and Rick Rubin on his new album, with an announcement expected soon.
You may also like…