Ed Sheeran Promises Confessional New Album About Ex-Loves: "I Could Have Been Nastier"
7 April 2014, 09:28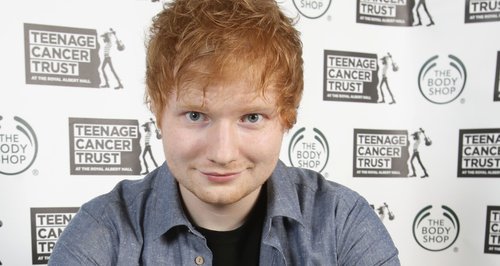 The 'Sing' star says there is one track on his new record about the end of a romance.
Ed Sheeran has opened up about the confessional nature of his brand new album 'X', and says some of the wrongs were written about a failed romance.
The 'Lego House' star, who announced the title of his second studio record over the weekend, also says he is starting to dress "a bit better" these days.
"[I] could have been nastier," Ed tells Billboard, about the lyrics to an unknown track from the album, which he promises is a "100% true" story about a former romance. "If you date a songwriter, be prepared to have songs written about you!"
The 'A Team' star also opened up about his dress sense, after being named the worst dressed male two years ago.
"I'm coming around to dressing a bit better," he promised. "I've just never really given a f**k about what people are wearing, so I don't know why people care about what I have on."
Ed Sheeran's brand new song 'Sing' will have its first Capital play today (7th April) with Marvin Humes from 7pm.
The UK singer-songwriter then drops his new album 'X' on 23rd June.
You may also like: