Ed Sheeran's New Album Plans: 'There Will Be More Great Songs Than Good Songs"
29 September 2015, 11:32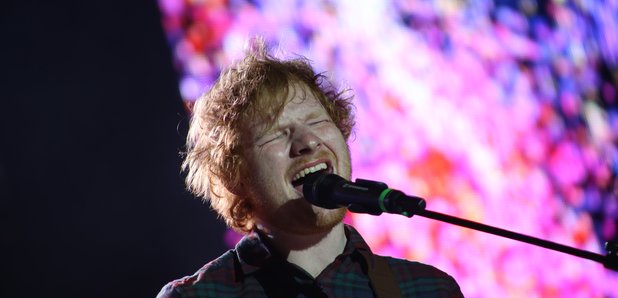 PLUS… the 'Thinking Out Loud' star confirmed plans to go to Africa for musical inspiration for album three.
Ed Sheeran has vowed to make sure his third and fourth albums are FULL of great songs - but admits he could probably release an album tomorrow and people would still like it!
The ever-popular singer-songwriter says his aim for the follow-up to last year's release 'X' is to make sure it's got more "great" songs than just "good" songs on it.
"I could probably release one of them tomorrow and have people like it," Ed revealed to Rolling Stone. "'X' was full of good songs and a couple of great songs and I feel like on the next couple of records there will be more great songs than good songs.
The 'Photograph' star also confirmed plans to go to Africa to learn about new sounds while working on the new record.
"It's true, I know a load of Ghanaian musicians in London, and they've always told me to go over there," he explained. "I feel like I'd go there and be revitalised.
"Their music industry isn't like our music industry, our music industry is really cutthroat and people trying to climb on top of each other to get to the top," he added. "They just do it to create music because they love it."
"[Ed will] include sounds and influences from around the world, particularly Africa," a source previously told The Sun, about Ed's plans. "It's obviously a little bit out of Ed's comfort zone, but he is all about experimenting and trying new things.
"[He] got in touch with Damon [Albarn] after seeing his work with African musicians and he has given him some good advice," they added.
OK, consider us excited. Ed, don't make us wait TOO long!
You may also like...
WATCH: Our Spotlight On Ed Sheeran