WATCH: Ed Sheeran Has Some MAJOR Plans For His MBE & They Couldn't Be More Bonkers If He Tried!
21 June 2017, 08:21 | Updated: 21 June 2017, 10:45
HOW?! How are you even gonna do that, Ed?
Ed Sheeran is nothing short of an absolute legend. Let's face it - who else can get 1000 people to drop all their plans on a Tuesday night to watch them at KOKO? Exactly!
So when our very own Roman Kemp sat down with the great man ahead of his #CapitalUpClose performance in Camden, we knew there was gonna be some great chat, but we weren't ready for what Ed actually revealed!
> WATCH: Ed Sheeran's Live Performance Of 'Sing' At #CapitalUpClose Will Give You Goosebumps On Goosebumps
Talking about the recent annoncement that he's been awarded an MBE by The Queen, Ed explained "I have a big mouth - I can't keep a secret. So it's been quite difficult to keep it a secret."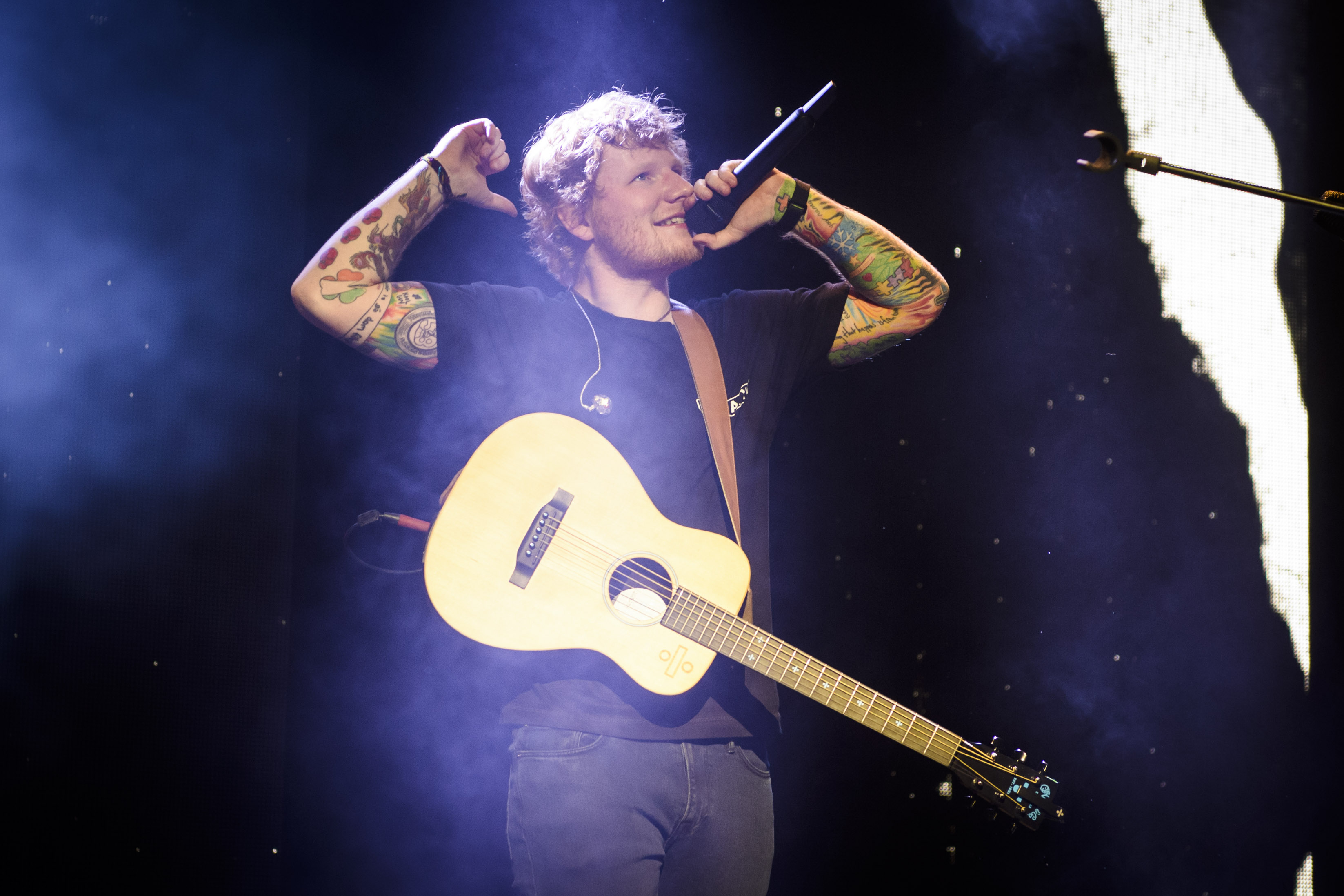 (Pic: Matt Crossick)
But when Roman quizzed Ed about what perks come with his new title, the 'Shape Of You' singer had one extravagant suggestion in mind! He revealed, "Stephen Fry got the freedom of London and it means you can take a herd of sheep over London Bridge. I'd 100% do that!".
Sorry Ed, you wanna take a load of sheep over one of the busiest bridges in the whole of London?! Well it seems like Roman really wants to make that happen!
After Roman tried to get away with giving Ed just two sheep to herd, Ed hit back saying "If it was up to me I'd take like 300 sheep over the bridge and people would be like 'what's going on'?"
Check out the video above for the full chat and keep your eyes peeled to see if Roman and Ed end up wandering over London Bridge with a load of sheep!
In other Ed news, he also revealed the VERY interesting way he travelled to his #CapitalUpClose performance at KOKO...