WATCH: Ed Sheeran's Impression Of Jedward Is Amazing As He Becomes Jed Sheeran
18 April 2017, 10:52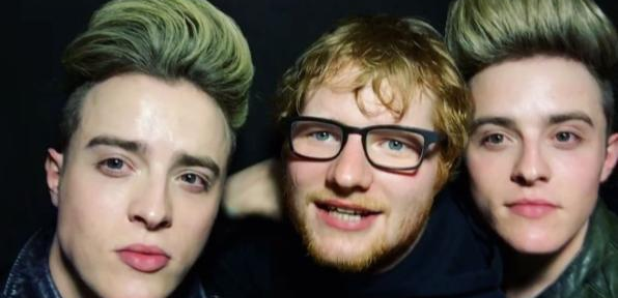 So does this mean the collaboration rumours might be true?
He's already smashing the music world but it look like penning number one hits isn't Ed Sheeran's only talent – he's also pretty brilliant at impressions too, if his Jedward is anything to go by!
Ed was hanging out with Jedward over the weekend and the boys posted a video of them with the man himself as he mimicked their accents – and even renamed himself Jed Sheeran!
Ed joked, "It's John. It's Edward. It's Jed Sheeran. Don't mess with us. We're Jepic, jawesome jedjitsu"
Jedward recently told The Sun that they might be collaborating with Ed next year, revealing, "We're good with Ed, we're close. We've known him since before he made it big. This year we're concentrating on EDM music. Next year we'll do more stripped back stuff, which is where Ed will come in."
We can't see an Ed Sheeran/Jedward collaboration happening, but we wouldn't rule out the chance of him writing a song or two for the pair – if he fancies switching up his style a bit!