"I Would Do It!" Ed Sheeran Would Be Honoured To Sing The James Bond Theme Song
2 March 2017, 08:20
Could he be the next to follow in Adele and Sam Smith's footsteps?!
Getting to sing the James Bond theme song is a pretty huge honour – and it's not one Ed Sheeran would take lightly… as he's totally up for doing it on one condition!
Speaking to Capital's Roman Kemp, Ed revealed that he would be down to write and sing the opening track for a future James Bond movie as long as they guaranteed he would be the one chosen.
He revealed, "I would do it but I heard when they do the Bond tracks they ask like a bunch of people to do it, and I think I wouldn't want to put loads and loads of time and effort into a song that was part of five different people going up for it.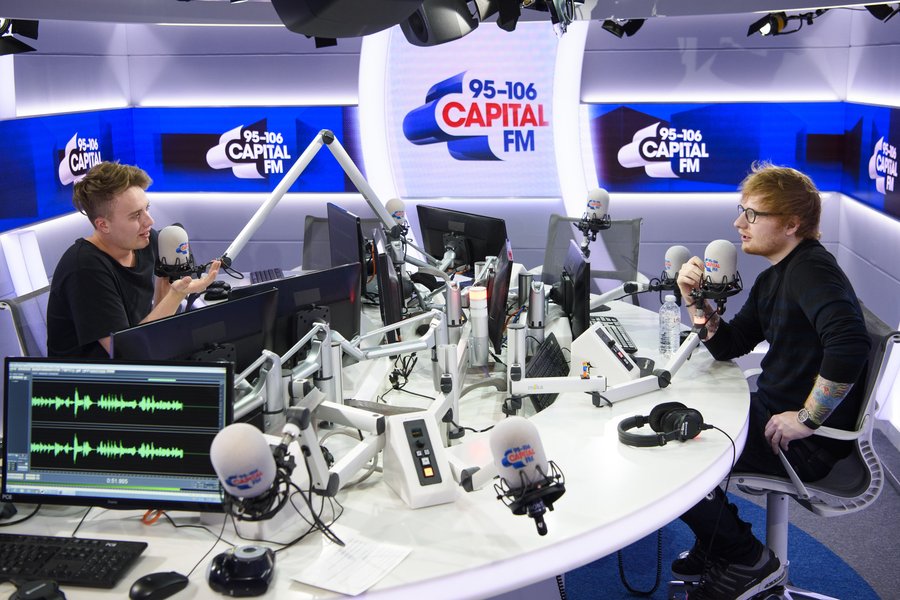 "Obviously it's a big honour to do but I would like to be trusted enough that if I ever got bestowed an honour like that, which I do think is a massive honour, I would like them to trust me enough that I'd be able to do it right."
Well, it's just a matter of the James Bond producers getting in touch with Ed by the sounds of it – this NEEDS to happen!
Ed's third studio album '÷' is released on Friday 3rd March 2017 and you can grab your copy on Apple Music here.