WATCH: Ed Sheeran Strips Down To Flash His Favourite Brand New Tattoos, Including 'LADZ ON TOUR'
27 January 2017, 10:57
Ed Sheeran Reveals his Favourite New Tattoos | British GQ
01:56
When you've been travelling for a year, there's only one thing to do, really. Get loads and loads of ink!
It's been quite some time since we last got to see that floppy ginger hair, those cute little spectacles, and - finally - all of those incredible tattoos. But now, Ed Sheeran's back (and he's brought some incredible ink with him.)
While talking to British GQ, he discussed and flashed all of his favourite new tattoos, including our personal highlight, 'LADZ ON TOUR'. "Why did he get that?" you ask.
Ed explained "'Cause I got it with a bunch of lads. On tour". I mean, did you really need to ask?
Amongst his already existing body art, the 'Shape Of You' singer also showed a Japanese symbol, to commemorate the time he performed in East Asia. Although he's not 100% sure if it's actual a translation of a sushi restaurant chain. Awkward.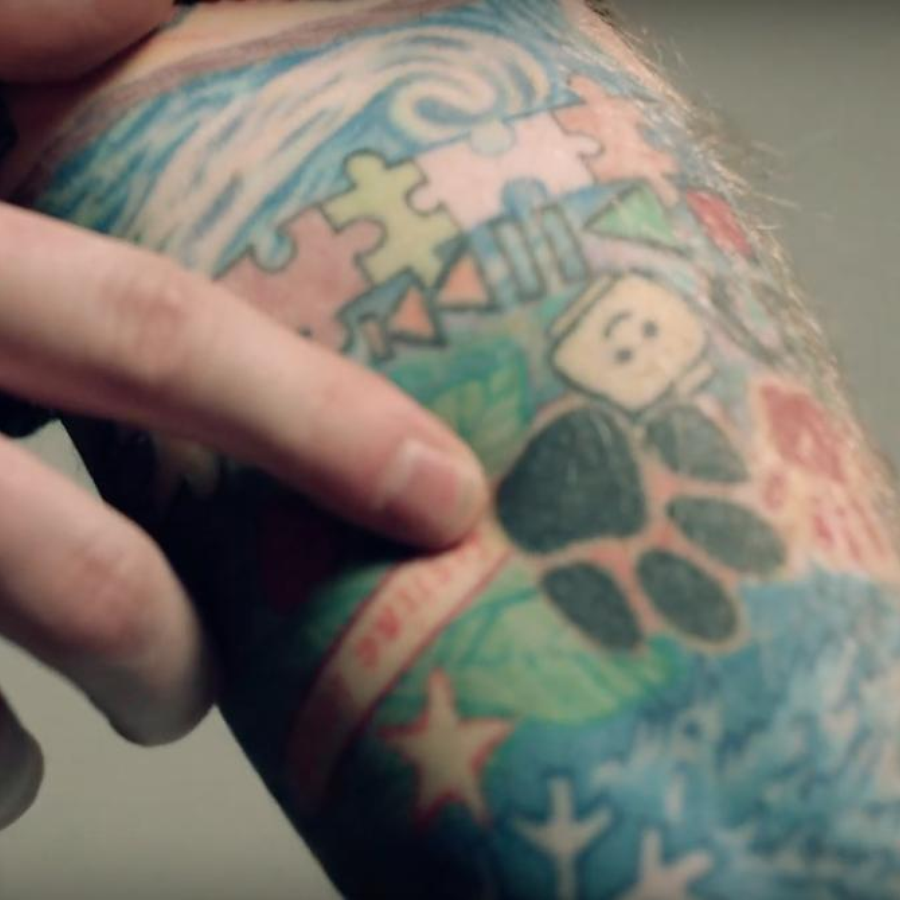 Pic: YouTube
He also went on to show some more ink, including that infamous lion on his chest, and we're with Ed when he says it's "going to look really f***ing cool" when he's older.
Stating that he gets a tattoo for all of the big achievements in his life, we're just trying to predict what he'll get when '÷' gets to number one on the album chart.
Ed Sheeran's fans are nominated for Best Fans 2017, so if you're a Sheerio, make sure you go vote now!
You May Also Like...