Ed Sheeran Denies Model Girlfriend Claims But Confirms To Max He Is In A Relationship
7 April 2014, 17:16 | Updated: 25 April 2014, 10:00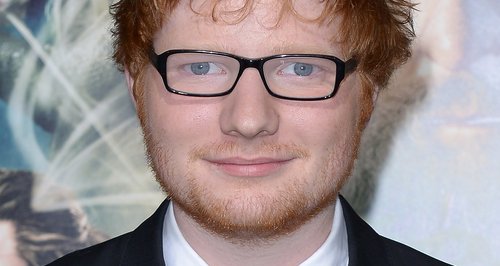 The 'Sing' star confirms to Capital's Max that he is in a relationship, but denies recent claims it is with a model.
Ed Sheeran has denied this week's rumours he is dating a model but has exclusively confirmed to Capital that he has been in a relationship for some time.
Ed Sheeran opens up on relationship to Capital's Max...
Over the weekend rumours paired up Ed with model Athina Andrelos, however the 'Lego House' star has now firmly denied the tabloid claims.
Ed went on to reveal to Max that he has been dating a girl for several months but insists she is neither a model nor a musician.
"No, I'm not dating a model," Ed exclusively tells Max on her show tonight (7th April), in response to a fan question about the rumours. "She's not a model, and she's 5 ft 2 if this girl's worried about her being 5 ft. 4!
"She's not a model at all, or a musician!" Ed also revealed.
On Friday Ed confirmed the announcement of his brand new single 'Sing', the lead track from his freshly announced album 'X', and the song gets its first play on Capital tonight (7th April) on Marvin Humes' show from 7pm.
Ed Sheeran is then set to release his second album 'X' on 23rd June.
For Max's full chat with Ed Sheeran all about his new music and what's next, tune in to Capital from 10pm tonight.
You may also like: