WATCH: Ed Sheeran Made A 15 Year Old Busker's Dreams Come True When He Gave Him Something Really Special
28 February 2017, 13:44
A Teen Singer-Songwriter's Superstar Surprise
04:26
No. We're not welling up. Erm... SHUT IT!
Good. We've finally got over that one time Ed Sheeran surprised a fan on Ellen's show, and... WHY, ELLEN?! WHY ARE YOU GIVING US ALL OF THE FEELS BY DOING IT ALL OVER AGAIN?!
Ellen DeGeneres saw a 15-year old singer-songwriter, Alfie Sheard, busking in England, and flew him and his mother out to her studio so she could get his idol, Ed Sheeran, to surprise him.
During his first (probably, of many) appearance on Ellen, Ed Sheeran recorded a message for the insanely polite Alfie, saying "Hey Alfie! Well done for just being amazing, and playing all the time.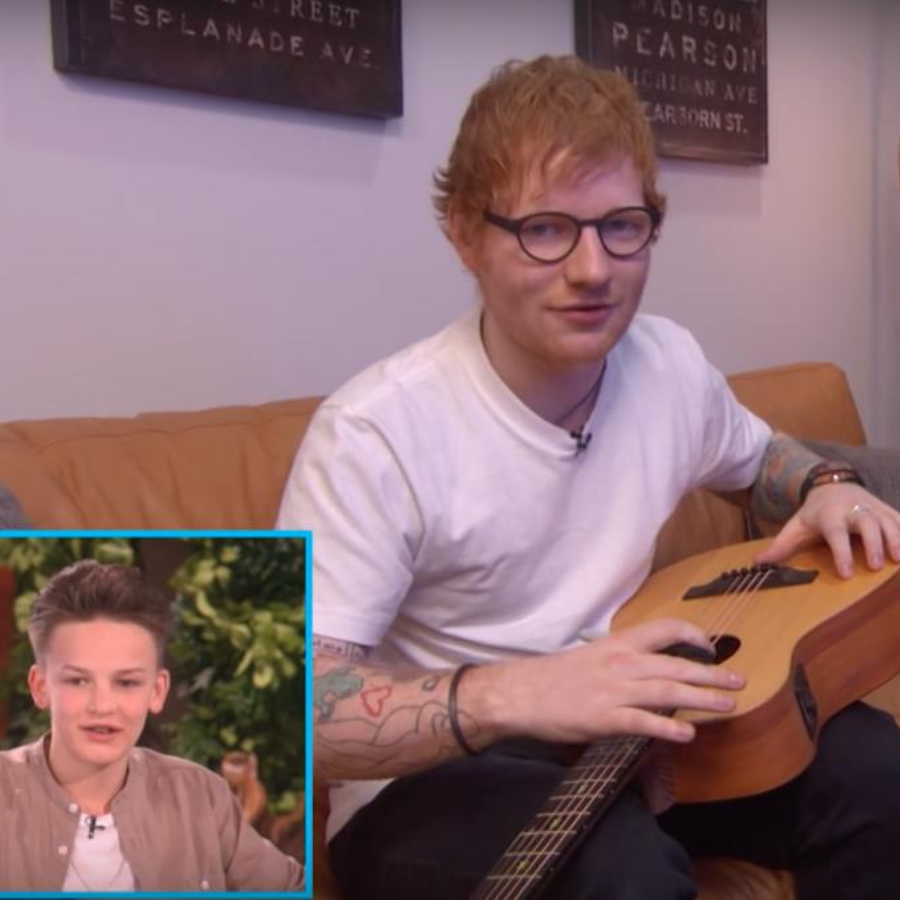 Pic: YouTube
"I have heard your stuff and everyone has been very, very complimentary about it as well. And I wanted to take this opportunity to give you one of my guitars" continued the 'Shape Of You' singer. "The only way that I'm giving you this guitar if you play it every day."
He then signed the guitar and handed it to Alfie, who later performed in front of Ellen and her live-studio audience.
The extremely talented teen also spoke about his trip to America and how he was doing it not just because he enjoyed making music, but so his mum didn't have to work ever again.
Great. Can, erm, can someone hand us a tissue please... We're a crying wreck.
You May Also Like...